Main content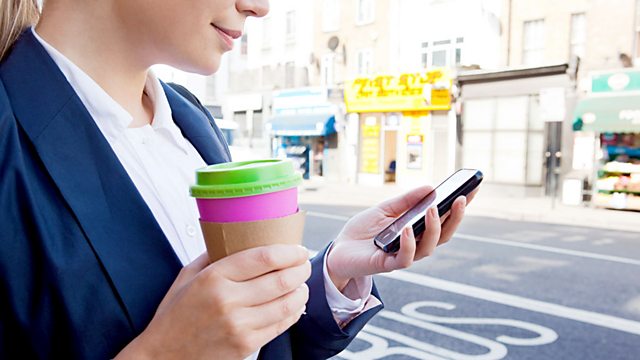 Cheaper mobile roaming charges, failing academies, and spoof reviews
Cheaper roaming charges for mobiles, failing academies, and spoof reviews on the internet. Consumer news with Winifred Robinson.
Mobile charges abroad will be cheaper from the summer if MEPs approve new roaming charges today. Winifred Robinson finds out what it'll mean for us. Spoof reviews are promoting some bizarre products on the internet - we hear about some of the best.
Plus landfill taxes and carbon targets have led to a boom in applications for incinerators. So are they the best way to get rid of our rubbish?
Unauthorised motor insurance - we hear about the latest arrests.
What happens when a Academy fails? Michael Rosen says it was never meant to happen, and nobody quite knows how to fix it. We find out.
The first shipbuilding firm in 100 years has been launched on the Humber this month - we hear what's behind the new order. We ask what small businesses need to do now to plan for the Olympics.
And the smokers paid to quit.
Presenter: Winifred Robinson
Producer: Rebecca Moore.
Chapters
Data Roaming

Today MEPs will give final approval to new caps on mobile phone roaming charges in Europe. We find out what it'll mean for bills, and the industry.

Duration: 08:19

Unauthorised Insurance

Police investigating a company which sold worthless motor insurance to hundreds of young drivers make five arrests.

Duration: 02:42

Spoof Reviews

A small but growing band of spoof reviewers have upset the inner workings of the internet retail giant Amazon by ensuring mundane products like tin foil head the company's most reviewed lists.

Duration: 07:49

Energy From Waste Incinerators

With up to 100 campaigns against EfW Incinerators across the UK, we ask how green are they really?

Duration: 07:57

Failing Academies

Academies were set up as a way to rescue failing schools but now eight of them have been served notice that they are themselves "severely underperforming".

Duration: 10:28

Shipbuilding

The first new shipbuilding company in 100 years has launched on the Humber. We hear about the new business opportunities offered by green energy.

Duration: 03:25

Are businesses ready for the Olympics?

Sixty percent of employers haven't decided if staff can take time off for the Olympics, according to a recent survey. What do businesses need to consider?

Duration: 06:18

Paid to Quit

The smokers effectively paid by the NHS to give up smoking.

Duration: 05:50