Main content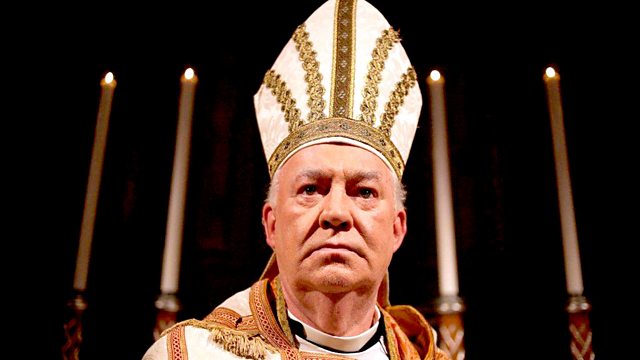 Writer John Hodge; Naxos Records; plot against Edward VIII
Edward VIII - The Plot to Topple a King comes to TV, plus Trainspotting screenwriter John Hodge talks about his first play Collaborators, and 25 years of Naxos Records.
With Mark Lawson.
Edward VIII: The Plot to Topple a King is a new TV drama/documentary which tells the story of Archbishop Cosmo Gordon Lang, played by David Calder. He believed that Edward VIII's love for Wallis Simpson made a mockery of all that he stood for, and so assembled a group of grandees to oust the King. AN Wilson reviews.
Trainspotting screenwriter John Hodge discusses his first play, Collaborators, which recently won the Olivier Award for Best New Play. Collaborators focuses on an imagined encounter between Joseph Stalin and playwright Mikhail Bulgakov. Hodge discusses the differences between writing for stage and screen.
Klaus Heymann, the founder of the bargain classical music label Naxos, now celebrating its 25th anniversary, is joined by music critic Jessica Duchen to reflect on how his label revolutionised the music industry, whether there is a downside to affordable recordings and if the record business has a profitable future.
Producer Nicki Paxman.
Chapters
Edward VIII: The Plot to Topple a King

Edward VIII: The Plot to Topple a King

A review of the drama.

Duration: 05:25

Naxos discussion

Naxos discussion

A discussion about the record label Naxos on its 25th anniversary.

Duration: 11:11

John Hodge

John Hodge

An interview with film director and playwright John Hodge.

Duration: 12:18