Main content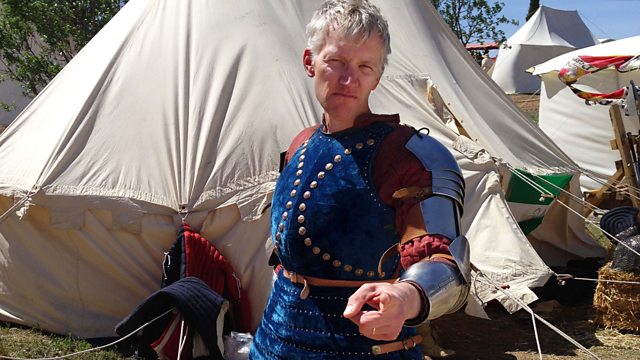 08/05/2012
Tom Holland presents the popular magazine programme in which listeners and leading researchers share their passion for the past.
Tom Holland presents Radio 4's popular history programme in which listener's questions and research help offer new insights into the past.
Today: Tom Holland visits Stonehenge to look back on hundreds of years of tourism and assess the pull of the stones in the future. He is joined by archaeologist Mike Pitts who has put together a new exhibition for English Heritage called Monumental Journey which opens on Wednesday May 9th.
At the Wellcome Library in London, Helen Castor comes across the work of a Henry Bradbury who, in the 1850's, tried to exploit the Victorian fern craze with a book using a new printing technique he had brought to England from Austria. Tom Holland talks to the bio-geographer Professor Philip Stott about the then passion for ferns and what it says about the Victorian interest in popular science.
Jo Pinnock travels to the deserted village of Houghton on the Hill in West Norfolk to meet octogenarian Bob Davey who, with his late wife, stumbled across a ruined church 20 years ago which he has has fought to preserve. His passion was a spiritual one but, unknowingly, he was also saving some of most important wall paintings.
Making History listener Hilda Rodgers tells us about her grandfather's experiences during WW1 when he served in one of the 'kilted regiments' on the Western Front. The wet and cold made their kilts as sharp as knives, but commanding officers wouldn't allow the troops to do anything to stop the pain.
Producer: Nick Patrick
A Pier Production for BBC Radio 4.