Main content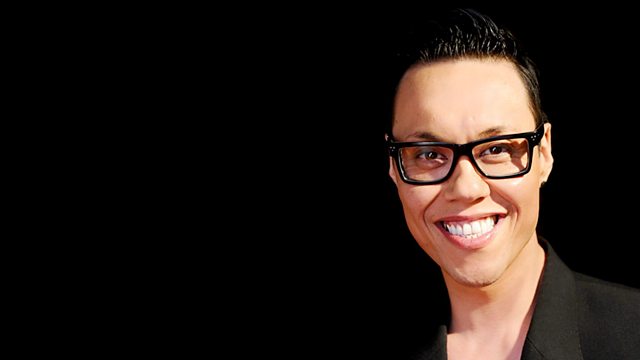 08/05/2012
Gok Wan cooks Chinese food, Sapphire on her new novel The Kid, plus the economics of single parenting, and ceramicist Helga Gamboa. Presented by Jane Garvey.
Gok Wan, acclaimed fashion stylist and presenter of 'How to Look Good Naked' is firing up his wok to showcase his other great passion in life, Chinese cooking. Growing up with a Chinese restaurateur and chef for a father, Gok has a real passion for home cooked Chinese food and over the years has developed many recipes of his own. 'Gok Cooks Chinese' explores Chinese home cooking, creating healthy and quick meals.
Sapphire is the author of two collections of poetry and the best-selling novel Push about the abuse, violence and addiction suffered by a young black woman Precious Jones. The novel was adapted as the film Precious and received two Academy Awards. Sapphire has written a sequel The Kid - which follows the struggles of Precious's son, Abdul, after her death from AIDS.
There are some people who have such impeccable taste you rely on them for advice on everything from where to go on a night out with colleagues, what book to read on holiday or what to buy for the aged aunt who has everything. In the past we may also have been guided by experts and critics in newspapers and magazines. Now there are also hundreds of bloggers giving fashion advice and curated websites that suggest what to see at the cinema, or what to serve at dinner tonight. So who do you trust as arbiters of good taste?
Angolan ceramicist Helga Gamboa on rediscovering the indigenous art and pottery of her birthplace.
Single parents are often seen by some as a drain on the welfare state, reliant on benefits - but more than half of lone parents are in work. What are the economic issues they face, and are they really very much different from those facing all working families?
Presented by Jane Garvey.
Chapters
Gok Wan

Gok Wan, acclaimed fashion stylist and presenter of 'How to Look Good Naked' is firing up his wok to showcase his other great passion in life, Chinese cooking - and cooks Wok Fried Beans.

Duration: 10:45

Single parents: Economics

What are the economic issues single parents face, and are they really very much different from those facing all working families?

Duration: 10:20

Sapphire

Sapphire is the author of the best-selling novel Push about the abuse suffered by a young black woman Precious Jones. Her sequel, "The Kid", follows the struggles of Precious's son, Abdul.

Duration: 09:11

Whose taste do you trust?

These days there are also hundreds of bloggers giving fashion advice and curated websites that suggest what to see at the cinema, or what to serve at dinner tonight. So who do you trust?

Duration: 06:21

Helga Gamboa

Helga Gamboa joins Jane to discuss how her ceramics mix traditional methods with modern and sometimes shocking images, to highlight the struggles endured by women and children in Angolan society.

Duration: 05:18