Main content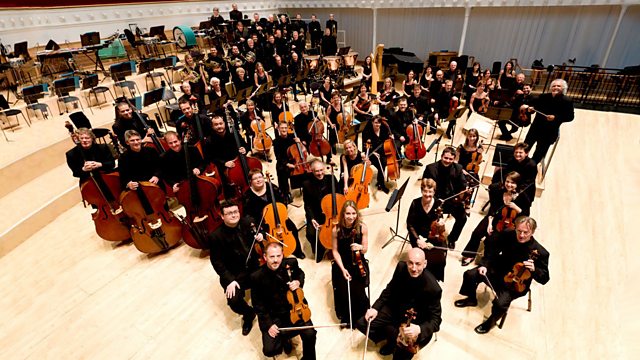 BBC SSO - Mozart, Bruckner
Donald Runnicles conducts the BBC Scottish Symphony Orchestra in City Halls, Glasgow. Mozart: Clarinet Concerto (Martin Frost: basset clarinet). Bruckner, ed Haas: Symphony No 7.
Live from the Music Hall, Aberdeen
Mozart's Clarinet Concerto was one of the last pieces he completed before his death. Composed for the basset clarinet - lower pitched than the modern instrument - it has a very special colour, most obviously in the profoundly melancholic beauty of its slow movement. Here it's played by one of the world's leading clarinettists, Martin Fröst. Bruckner's Seventh Symphony is perhaps his most popular. In Donald Runnicles the BBC SSO is fortunate to have a Chief Conductor who understands better than most how to shape Bruckner's magnificent musical architecture, golden melodies and overwhelming climaxes.
Mozart Clarinet Concerto
8.00: Interval
Bruckner Symphony No.7 (ed. Haas)
Martin Fröst, basset clarinet
BBC Scottish Symphony Orchestra
Donald Runnicles, conductor.