Main content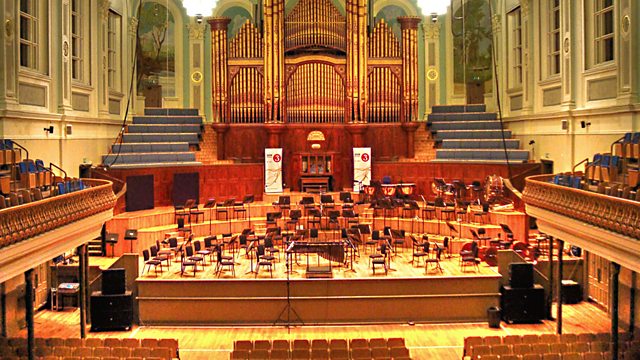 Live from the Lighthouse, Poole. Kirill Karabits conducts the Bournemouth Symphony Orchestra in a performance of Walton's First Symphony.
Presented by Catherine Bott
Live from the Lighthouse, Poole
Nikolai Lugansky joins the Bournemouth Symphony Orchestra in Rachmaninov's Second Piano Concerto. Also on the programme: Khachaturian's Gayaneh Suite and Walton's First Symphony.
Gayaneh, set in a Soviet Armenian cotton co-operative, is full of Khatchaturian's typically exuberant, exotic colours that slip from rich to garish, and towering climaxes that tumble into the brutal and bombastic.
With his Second Piano Concerto, Rachmaninov not only overcame his writer's block, but he found a new voice as a composer - one with a perfect knack for unforgettable tunes, dazzling pianistic effects, an effortless flow of ideas, and a very suave sense of style. It quickly became Rachmaninov's greatest hit and one of the most popular concertos of the twentieth century.
In musical terms, Walton's First Symphony is a landmark of English. Its turbulent emotions and high-voltage energy were the fruit of tempestuous events surrounding Walton at the time. It consists of an eloquent, dramatic first movement, a stinging, malicious Scherzo and a thoroughly melancholic slow movement. The finale, though, is totally different in outlook, an almost Elgarian ceremonial jubilation, as if a cloud has lifted.
Walton : Symphony No.1
Nikolai Lugansky, piano
Kirill Karabits, conductor.
More episodes
Next
You are at the last episode