Main content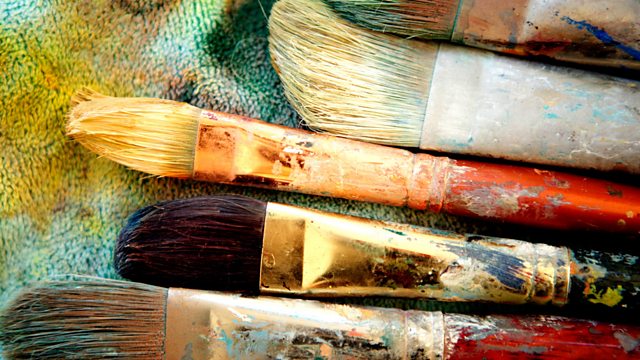 Dancer Akram Khan, the subject of a nine-panel portait by Darvish Fakhr, discusses the process of creating the work, which involved photographs, film and a dance project.
Akram Khan agreed to be the subject of a portrait for the National Portrait Gallery. But how is an artist chosen? And what are the difficulties of depicting a man who says 'there's no division between Akram Khan the dancer and Akram Khan the man'? A normal 'sitting' would make no sense.
So we follow Khan's story of capturing movement - how the traditional expressions of Kathak dance were interpreted by Fakhr in a contemporary way and made into a nine-panel sepia portrait which captured the dancer in action.
The result is a portrait that is both deeply rooted in tradition and yet vivid describes Khan in various moods and attitudes.