Main content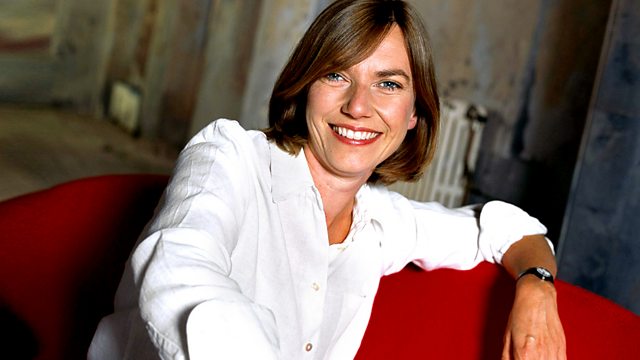 Louise Fryer presents the Berlin Radio SO in Act 3 of Wagner's Die Meistersinger von Nurnberg. Plus the Berlin Philharmonic under Riccardo Chailly in Respighi's Pines of Rome.
Louise Fryer concludes a week of performances from Berlin with Act 3 of Wagner's Die Meistersinger von Nurnberg in a highly acclaimed performance conducted by Marek Janowski with the Berlin Radio Symphony Orchestra and Chorus .
c.2.00pm
Wagner: Die Meistersinger von Nurnberg, Act 3
Hans Sachs ..... Albert Dohmen (baritone)
Veit Pogner ..... Georg Zeppenfeld (bass)
Kunz Vogelgesang ..... Clemens Bieber (tenor)
Konrad Nachtigall ..... Sebastian Noack (bass)
Sixtus Beckmesser ..... Dietrich Henschel (bass)
Fritz Kothner ..... Detlef Roth (bass)
Balthasar Zorn ..... Timothy Fallon (tenor)
Ulrich Eisslinger ..... Tobias Ebenstein (tenor)
Augustin Moser ..... Thorsten Scharnke (tenor)
Hermann Ortel ..... Tobias Berndt (bass)
Hans Schwarz ..... Greg Ryerson (bass)
Hans Foltz ..... Kouta Rasanen (bass)
Walther von Stolzing ..... Robert Dean Smith (tenor)
David ..... Christoph Strehl (tenor)
Eva ..... Edith Haller (soprano)
Magdalena ..... Michelle Breedt (soprano)
Nightwatchman ..... Matti Salminen (bass).
Berlin Radio Chorus
Berlin Radio Symphony Orchestra
Marek Janowski (conductor)
c.4.05pm
Respighi: Pines of Rome
Berlin Philharmonic Orchestra
Riccardo Chailly (conductor).
More episodes
Next
You are at the last episode