Main content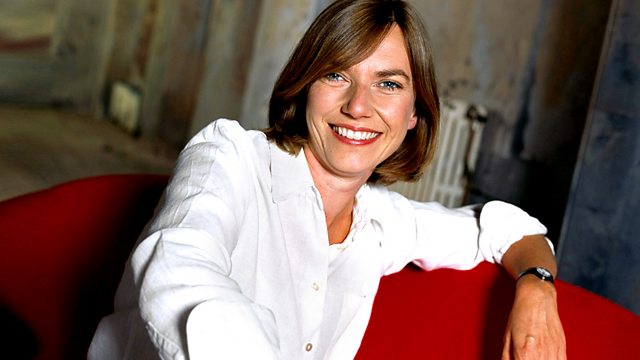 Louise Fryer with music played by orchestras from Berlin. Rota: Suite (La Strada). Shostakovich: Jazz Suite No 2. Ravel: Soupir, a 16; La vallee des cloches. Mahler: Symphony No 8.
Louise Fryer presents a week of performances by Berlin's greatest orchestras.
Today Riccardo Chailly conducts the Berlin Philharmonic Orchestra in Shostakovich's lively Suite No 2 for Jazz Orchestra, and in Nino Rota's music for the 1954 Fellini film La Strada.
Mahler described his vast Symphony No 8 as a joyful 'gift to the nation'. Nicknamed the 'Symphony of a Thousand' the programme from the first performance states that it required 858 singers and 171 instrumentalists. Written in a ten week burst of inspiration in 1906, its premiere four years later was a great success and marked the climax of Mahler's career as a conductor-composer. Just eight months later he was dead. Pierre Boulez conducts the Berlin Staatskapelle with a starry line up of soloists including Michelle De Young and Robert Holl.
c.2.00pm
Nino Rota: La Strada, suite
Berlin Philharmonic Orchestra
Riccardo Chailly (conductor)
c.2.23pm
Shostakovich: Suite No. 2 for Jazz Orchestra
Berlin Philharmonic Orchestra
Riccardo Chailly (conductor)
c.2.50pm
Ravel (arr Clytus Gottwald): Soupir, a 16
Ravel: La vallée des cloches
Berlin Radio Chorus
Marcus Creed (director)
c.3.00pm
Mahler: Symphony No 8
Ricarda Merbeth (soprano)
Camilla Nylund (soprano)
Adriane Queiros (soprano)
Michelle DeYoung (alto)
Jane Henschel (alto)
Robert Dean Smith (tenor)
Hanno Müller-Brachmann (baritone)
Robert Holl (bass)
Vienna Singverein
Vienna Boys' Choir
Slovak Philharmonic Chorus
Berlin Staatskapelle
Pierre Boulez (conductor).
More episodes
Previous
You are at the first episode