Main content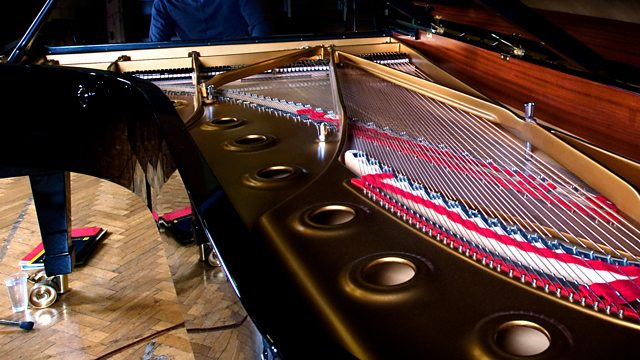 A recital given at the Frick Collection in New York. Barber: songs including A Nun Takes the Veil; Nocturne. Liszt: Five Little Pieces. Bartok: Violin Sonata No 1 in A minor.
This week's Lunchtime Concerts are highlights from the annual Frick Collection chamber series in New York. Today's broadcast includes mezzo-soprano Renata Pokupic singing a selection of songs by Samuel Barber, Martin Helmchen playing Liszt's 5 Little Pieces for piano, and Anthony Marwood & Alexander Madzar performing Bartok's Violin Sonata No.1 in A minor.
Barber A Nun takes the veil; The Secrets of the Old; Nocturne; Solitary Hotel
Renata Pokupic (mezzo-soprano) / Roger Vignoles (piano)
Liszt 5 Little pieces for piano
Martin Helmchen (piano)
Bartok Violin Sonata No.1 in A minor
Anthony Marwood (violin) / Alexander Madzar (piano).