Main content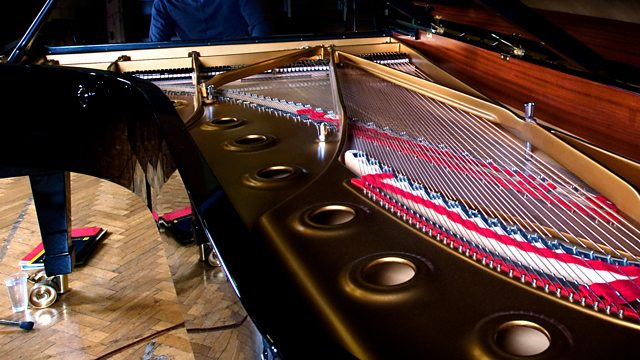 Recital given at the Frick Collection in New York. Schumann: Three Romances, Op 22; Four songs (Myrthen). Shostakovich: String Quartet No 2, Op 68.
This week's Lunchtime Concerts are highlights from the annual Frick Collection chamber series in New York. Today's broadcast includes mezzo-soprano Renata Pokupic singing Lieder from Schumann's "Myrthen", Anthony Marwood & Alexander Madzar playing Schumann's 3 Romances for violin & piano, and the Moscow String Quartet performing Shostakovich's second quartet, Op.68.
Schumann 3 Romances for violin & piano, Op.22
Anthony Marwood (violin) / Alexander Madzar (piano)
Schumann 4 songs from "Myrthen"
Renata Pokupic (mezzo-soprano) / Roger Vignoles (piano)
Shostakovich String quartet No.2, Op.68
Moscow String Quartet.