Main content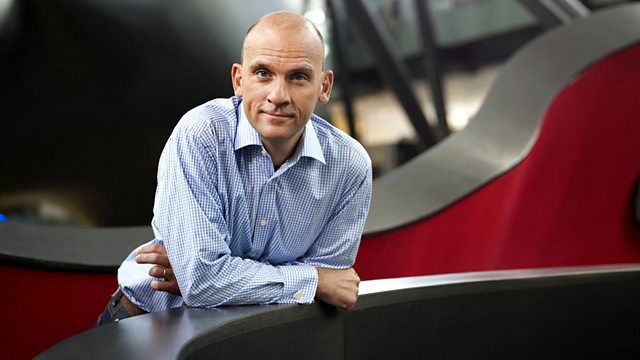 Portraits Day
Jez Nelson presents two specially-recorded musical portraits: Tom Challenger's Brass Mask depict Ornette Coleman, and Shabaka Hutchings potrays artist Basquiat.
Jez Nelson presents a gallery of portraits in jazz, including a discussion with Alexander Hawkins around the origins of jazz portraits, starting with Duke Ellington. There are two new musical portraits by British reeds players, written and recorded especially for Jazz on 3. Tom Challenger's subject is the pioneering American saxophonist Ornette Coleman, a key innovator in the free jazz movement of the 1960s. He appears with his new group Brass Mask, which takes inspiration from New Orleans marching bands, contemporary jazz and improvisation, and hip hop. BBC Radio 3 New Generation Artist Shabaka Hutchings performs with a group put together for the occasion, including veteran avant-garde double bassist John Edwards and guitarist Otto Fischer, to portray Jean-Michel Basquiat. Beginning as a graffiti artist in New York in the late 1970s, Basquiat achieved worldwide renown over the course of his short career.
Also on the programme, Jez explores the iconic photographic portraits of jazz musicians past and present.
Music Played
A Self-portrait

Jez talks to Alexander Hawkins about Duke Ellington's Musical Portraits

Tom Challenger's Portrait of Ornette Coleman, recorded at the Jazz on 3 studios on 24 April 2012

Untitled

Line-up: Tom Challenger (clarinet and tenor saxophone), George Crowley (tenor saxophone), Theon Cross (tuba), John Blease (percussion)

Jez discusses the legacy of the great jazz photographers with Val Wilmer and Jon Newey

Geoff Dyer's Favourite Jazz Portrait

Shabaka Hutchings' Portrait of Jean-Michel Basquiat, recorded at the Jazz on 3 studios on 17 April 2012

Untitled

Line-up: Shabaka Hutchings (saxophone and clarinet), Otto Fischer (guitar), John Edwards (bass), Mark Sanders (drums)

A Final Portrait