Main content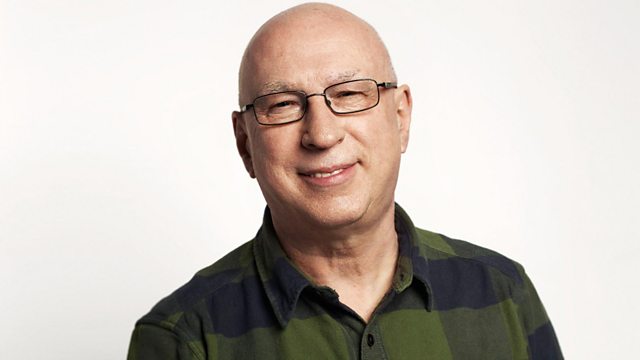 18/05/2012
Grammy-nominated singer Gretchen Peters picks her final songs in the Tracks of My Years, which today features records by two American legends - Bruce Springsteen and Dolly Parton.
Grammy nominated singer Gretchen Peters picks her final two songs in the Tracks Of My Years which today feature a classic track by American superstar Bruce Springsteen, along with a song by Dolly Parton. Inspired by the poverty of her childhood, the country legend claims it's her favourite self-penned track. Plus there's the Album Of The Week, the Love Song and the Friday round of the music quiz PopMaster.
Last on
Music Played
Donna Summer

&

Barbra Streisand

No More Tears (Enough Is Enough)

Train

50 Ways To Say Goodbye

Cailfornia 37.
Columbia (Sony).
5.

Jennifer Lopez

Ain't It Funny

Keane

Silenced By The Night

Christina Aguilera

Candyman

Fleetwood Mac

Don't Stop

50 Years - Don't Stop.
Warner Bros.
009.

Andreas Johnson

Glorious

Glorious (Various Artists).
Columbia.

Love Song

Billy Ocean

Suddenly

Billy Ocean - Love Is For Ever (L.I.F.
Jive.
9.

Record Of The Week

Emeli Sandé

My Kind Of Love

Green Day

Good Riddance (Time Of Your Life)

Green Day - Nimrod.
Reprise.

Meat Loaf

Bat Out Of Hell

Engelbert Humperdinck

Love Will Set You Free

(CD Single).
Conehead.
1.

Gary Barlow

Sing (feat. The Commonwealth Band & Military Wives)

Starship

We Built This City

Now 1985 (Various Artists).
Now.
1.

David Bowie

&

Pat Metheny Group

This Is Not America

David Bowie - Best Of Bowie.
EMI.

Caro Emerald

That Man

(CD Single).
Dramatico.
1.

Album Of The Week

Morten Harket

Burn Money Burn

Out of My Hands.
Compass Point AS.
006.

Gerard Kenny

New York, New York

Time Between The Time.
Westmoor Music.

The following two songs were chosen by Gretchen Peters for 'Tracks Of My Years'

Bruce Springsteen

I'm On Fire

Bruce Springsteen - Born In The USA.
CBS.

Dolly Parton

Coat Of Many Colors

Dolly Parton: The Ultimate Collection.
BMG/RCA.

Marcus Collins

Innocence

Marcus Collins.
Syco/RCA.
3.

Eurythmics

There Must Be An Angel (Playing With My Heart)

The Female Touch 2 (Various Artists).
Global Television.
Broadcast