Main content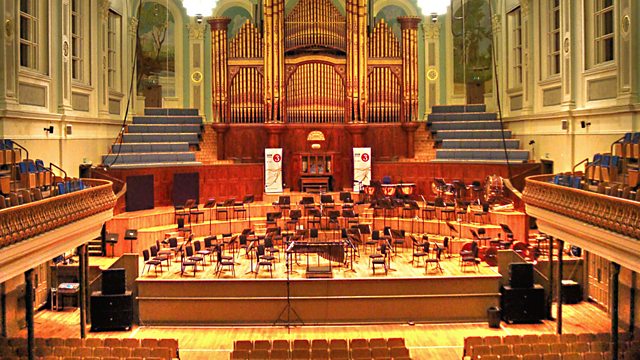 Spring Songs
Paul Brough conducts the BBC Singers in choral music to mark the arrival of spring and to celebrate the birthday of Shakespeare. With Giles Swayne, Gabriel Jackson and Mendelssohn.
Catherine Bott presents a concert recorded late last month in which the BBC Singers celebrate the arrival of Spring, and the birthday of the Immortal Bard - William Shakespeare himself - in choral music by 20th and 21st century composers.
Shakespeare's words are represented in a classic setting by Ralph Vaughan Williams and a quirkily original one by Giles Swayne. And the season of Spring is given musical expression in premieres by Gabriel Jackson, depicting the call of the curlew on an evening of early summer; by Malcolm Hayes, setting Gerard Manley Hopkins' "May Magnificat"; and by Ben Parry, setting two specially-written sonnets by Garth Bardsley
BBC Singers
Paul Brough, conductor
Catherine Bott, presenter
Giles Swayne: Three Shakespeare Songs
arr Ralph Vaughan Williams: The Springtime of the Year
Gabriel Jackson: Ruchill Linn (BBC commission; concert premiere)
Ben Parry: Spring Sonnets (first performance)
Felix Mendelssohn: Der erste Fruhlingstag (op 48)
E J Moeran: Songs of Springtime
Malcolm Hayes: May Magnificat (first performance)
arr Gustav Holst:
The Dove
I sowed the seeds of love
I love my love
Ralph Vaughan Williams: Three Shakespeare Songs.