Main content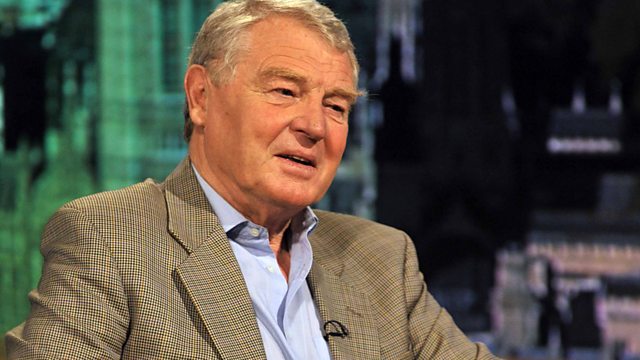 Paddy Ashdown
Michael Berkeley's guest is politician and diplomat Paddy Ashdown. His choices include Beethoven, Strauss, Mozart and Puccini, and folk songs from Northern Ireland and the Balkans.
Michael Berkeley welcomes the politician and diplomat Paddy Ashdown, the former leader of the Liberal Democrats. who now sits in the House of Lords as Baron Ashdown. Born in India into a military family, he began his career as a Royal Marine and then as a MI6 intelligence officer. working under cover as a diplomat in Geneva. He joined the Liberal Party in 1975, and won a parliamentary seat in 1983, as the Liberal candidate for Yeovil. Shortly after entering the House of Commons he became SDP-Liberal Alliance spokeman on Trade and Industry, and then for Education. In 1988 he was elected leader of the new Liberal Democratic Party, which he led into two general elections in 1992 and 1997. He stood down in August 1999, was knighted a year later, and became a life peer after retiring from the Commons in 2001. From 2002 to 2006 he was High Representative for Bosnia-Herzegovina, having been a staunch advocate of international intervention there during the Balkan wars of the 1990s. He testified for the prosecution at the trial of Slobodan Milosevic at the International Criminal Tribunal.
A keen music-lover, Paddy Ashdown discusses his choice of Beethoven's String Quartet Op.127, which he says epitomizes the dignity and nobility of the human spirit; Elgar's Sea Pictures, which he found inspiring when on active service; one of Richard Strauss's Four Last Songs, which moves him to tears; an extract from Mozart's Cosi fan tutte, which he thinks the greatest piece of music ever written; a Northern Irish folk song, which reminds him of his Irish upbringing; an extract from Act II of Puccini's Tosca, which he says is an anthem for liberation, and a poignant Balkan folksong, which is in the bloodstream of his life.