Main content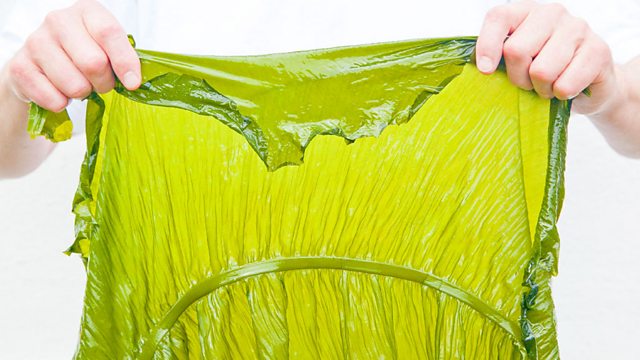 Seaweed, a Forgotten Food?
Seaweed, a Forgotten Food? Nutritious, tasty but long-overlooked, Sheila Dillon asks if seaweed is the food of the future?
Despite a long history of use in coastal areas of the British Isles, and with a well-established role in folklore and traditional medicine - seaweed is not an ingredient currently found in many British kitchen cupboards.
The raw ingredient is something of an acquired taste, and knowledge of different seaweeds and their uses is not widespread. However, as Sheila Dillon discovers in this edition of The Food Programme, things are starting to change.
In food cultures such Japan's, seaweeds have long been an important and treasured food. Through the work of people such as Prannie Rhatigan, author of Irish Seaweed Kitchen, people are starting to rediscover how to cook and utilise seaweeds and are looking again out to sea.
With a rise in scientific interest into the unique compounds within seaweeds, appreciation of its unique flavour properties, and trials of its uses as a food fortificant, Sheila asks if seaweed is a food of the future?
Producer: Rich Ward.
Last on
Broadcasts