Main content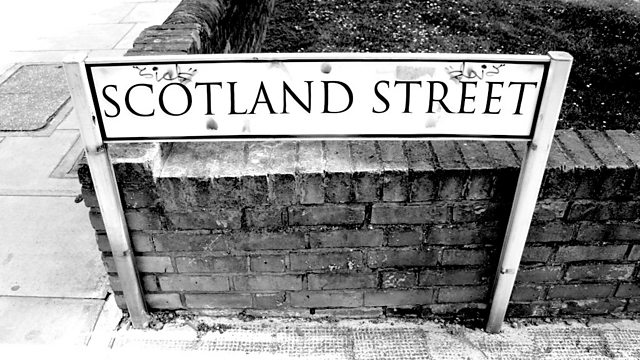 New Town resident Pat is on a desperate search for a lost masterpiece, and Dr Fairbairn just needs peace. Stars Crawford Logan.
A dramatisation of Alexander McCall Smith's acclaimed series based on the residents of a fictitious tenement building in a real Edinburgh New Town street, inspired by Maupin's Tales of The City. Pat's on a desperate search for a lost masterpiece, and Dr Fairbairn just needs peace.
Anthropologist Domenica MacDonald observes the lives of her neighbours and the neighbourhood in Edinburgh's New Town. Pat, a new young tenant, arrives at 44 Scotland Street to flat share with Bruce. Bruce is a surveyor with more of an eye for the ladies than a sound property. We're introduced to five-year-old Bertie, who is controlled by his pretentious and intellectual mother Irene - he's learning the saxophone, speaks Italian, and is extremely knowledgeable about many subjects. And then there's Matthew, setting up the Something Special Gallery with little knowledge of artists or paintings!
With its multiple-occupancy flats, Scotland Street is an interesting corner of the New Town, verging on the Bohemian, where haute bourgeoisie rubs shoulders with students and the more colourful members of the intelligentsia.
One of McCall Smith's particular talents is his ability to portray archetypes without resorting to stereotype or cliche. In McCall Smith's hands such characters retain charm and novelty, simultaneously arousing both mirth and empathy, 44 Scotland Street is vintage McCall Smith.
CAST:
DOMENICA................CAROL ANN CRAWFORD
DR FAIRBAIRN.................CRAWFORD LOGAN
IRENE..............................ROSALIND SYDNEY
PAT.........................................BELLE JONES
Music by Tom Cunningham
Producer/director: David Ian Neville.