Main content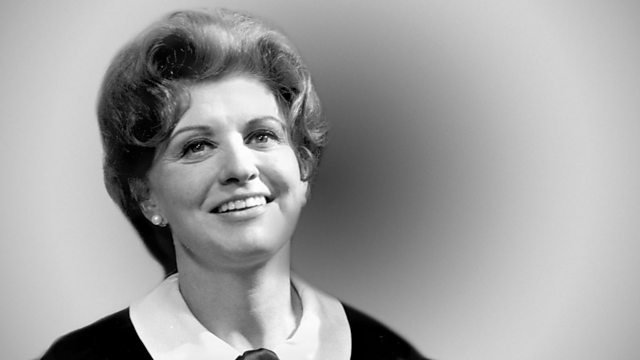 Pat Phoenix, scrapbooking, Shelagh Stephenson and Italian widows
The life of Corrie star Pat Phoenix, scrapbooking, writer Shelagh Stephenson, and Italian widows whose husbands killed themselves over the recession. Presented by Jenni Murray.
The Italian widows of men who have killed themselves because of the recession meet in Bologna in Northern Italy on Friday, May 4th for a march to highlight the country's problems of unemployment and bankruptcy. Well over a thousand people are expected to take part.
Pat Phoenix found fame in Coronation Street playing the devil may-care divorcee, Elsie Tanner. She was an iconic figure and a new play opens this week about her life which was almost as dramatic off the cobbles as it was on.
They're an unlikely trio to share common ground, but Queen Victoria, Playboy founder Hugh Hefner and socialite Paris Hilton all have one thing in common. Scrapbooking. Queen Victoria made the hobby popular when she reigned over us, Hefner has maintained a scrapbook of his own life since his teens and Hilton has launched her own range of scrapbook products. It's a hobby dominated by women and this weekend, a host of craft events take place nationwide to celebrate National Scrapbooking Day, offering inspiration and practical tips on how a family photo or memento can be embellished with things like buttons, patterned paper and text to create a scrapbook page. And if you prefer your cutting and pasting to be done at the click of a mouse, digital scrapbooking offers a modern, on-screen alternative. To discuss the appeal and art of scrapbooking, Jenni is joined by traditional scrapper Jackie Payne and by digital scrapbooker Suzy Beecher. Presented by Jenni Murray.
Last on

Chapters
Italian Widows' March

25 Italian women widowed when their husbands killed themselves because of the recession will march through Bologna. Jenni discusses the problem with Tiziana Marrone & Andrea Vogt.

Duration: 09:55

The Queen of the North

The play The Queen of the North focuses on the life of Pat Phoenix, immortalising the role of Elsie Tanner on Coronation Street. Jenni talks to the playwright Ron Rose.

Duration: 10:00

Shelagh Stephenson & "Not a love story"

Shelagh Stephenson, writer of 'Not a Love Story', talks about the new drama for Woman's Hour, which charts the emotional free fall of a young woman in the months after she has been raped.

Duration: 09:52

Scrapbooks

Discussion about the attraction of keeping scrapbooks as an adult. Jenni talks to Jackie Payne – Avid scrapbooker & Suzy Beecher who makes digital scrap books.

Duration: 08:06

Listener Feedback on Dressing for Weddings

Duration: 03:18

Broadcast