Main content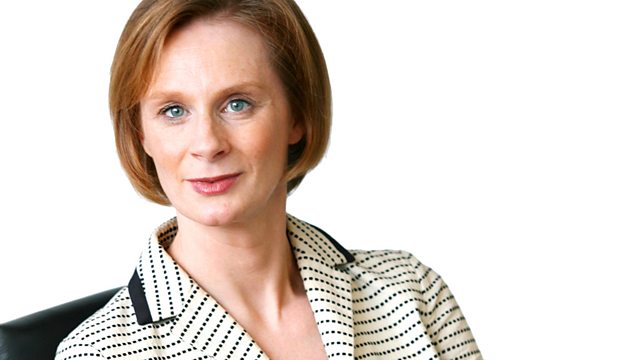 Leonardo da Vinci, Emerging Markets, Bola Agbaje, Happiness
Presented by Anne McElvoy. With a review of a Leonardo da Vinci exhibition, a discussion on new investment opportunities, Bola Agbaje's play Belong, and measuring happiness.
On tonight's Night Waves with Anne McElvoy.
Cardiac surgeon Francis Wells takes a look at a new exhibition of the work of Leonardo da Vinci, which focuses on his studies of the body. Exploring human anatomy, da Vinci planned to publish his work in a treatise which - had it been published - would've transformed European understanding of the subject.
The great new investment opportunities lie not in China as many currently think, but in unexpected places - according to Ruchir Sharma, investment banker for Morgan Stanley. He tries to pinpoint exactly where in his new book Breakout Nation, suggesting that good indicators lie anywhere between the price of hotel minibars and the relationship between Government and business. Together with Robert Guest, Washington Correspondent for The Economist, they investigate what global and political forces are shaping emerging markets.
Award-winning Bola Agbaje returns to the Royal Court Theatre, London with her new play Belong. It tells the story of a British MP who flees to Nigeria following election defeat. She discusses her work.
The UN held an international conference on happiness last month, and governments around the world are becoming interested in measuring the happiness - rather than just the wealth - of their citizens. But Jules Evans explains why we should be suspicious of attempts to measure our happiness levels, and put our faith in ancient philosophy instead.
NEXT WEEK: As part of Radio 3's Portraits Day on Monday 7th May, Night Waves is hosting a special edition from the Scottish National Portrait Gallery. Philip Dodd will be joined by writer Ian Rankin, artist Alison Watt whose self portrait now hangs at the gallery, the poet and critic Robert Crawford, and John Leighton Director General of the National Galleries of Scotland to examine the nature of portraiture and the cultural tensions that are created when attempting to capture a likeness through figurative and abstract painting, poetry and literature.
Tickets are sold out but there is a waiting list for tickets to attend the 5pm recording in Edinburgh on Monday. Further details from The Scottish National Portrait Gallery.
Last on