Main content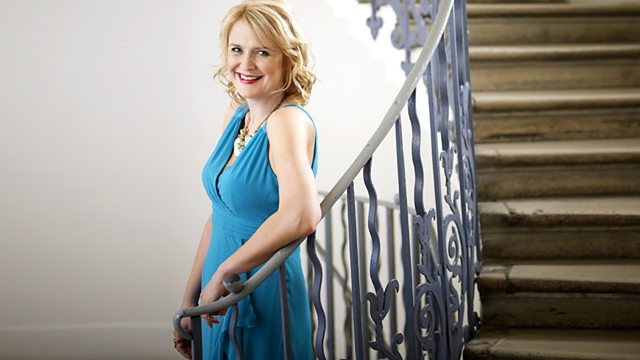 Tuesday - Sarah Walker
With Sarah Walker. Including Artist of the Week: violinist and conductor Thomas Zehetmair; Essential Choice: Sibelius: Symphony No 6. The guest is TV presenter James May.
9am
A selection of music including the Essential CD of the Week: Altre Follie 1500 - 1750 - music from Hesperion XXI, and Jordi Savall: ALIA VOX AV9844
9.30am
A daily brainteaser and performances by the Artist of the Week, the violinist and conductor Thomas Zehetmair.
10.30am
Sarah's guest this week is James May, the writer and TV presenter best known as one of the trio of 'Top Gear' presenters alongside Jeremy Clarkson and Richard Hammond. But there's more to James than his macho image would suggest - not many people know that he studied music at Lancaster University, and is a keen flautist and keyboard player who loves early music, as Sarah Walker will discover this week.
11am
Sarah's Essential Choice
Sibelius
Symphony No.6
Northern Sinfonia
Thomas Zehetmair (conductor)
AVIE 2150.
Music Played
9am: Artist of the Week - Thomas Zehetmair

9.10: Sarah's CD of the Week

9.40: Artist of the Week - Thomas Zehetmair

10.30: James May's Choices

11am: Sarah's Essential Choice