Main content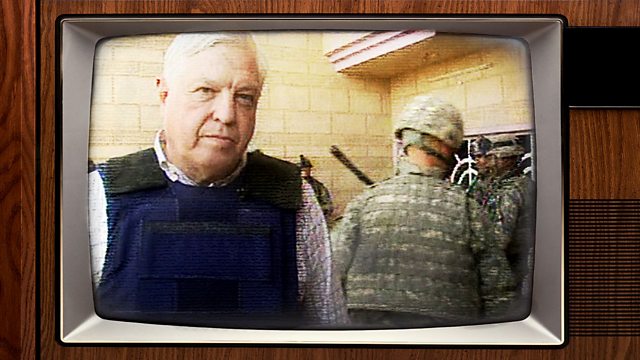 Life and Death on the Frontline
After the recent deaths of journalists reporting from Syria, John Simpson examines what it is like to work on the news front line and considers the cost of getting the story home.
The recent deaths in Syria of the journalists Marie Colvin and Remi Ochlik have once again highlighted the dangers faced by correspondents and media teams reporting from areas of war and conflict. 10 journalists have died in Syria already this year and last year the International News Safety Institute recorded more than 120 deaths of journalists and media staff around the world.
After 30 years reporting from hot-spots around the world, the BBC's World Affairs Editor, John Simpson reflects on what it's like to work in the face of frequent danger, on the personal pressures and doubts as well as the relationship between front-line journalists and their managers back at base. He examines the pressure to "get the story" and how journalists on the ground judge the boundaries beyond which they should not stray. Simpson also looks at recent developments to improve the safety of journalists through training, support and the work of organisations aiming to raise international awareness. He asks whether the focus of these efforts is right or whether in the end it largely comes down to experience, judgement and luck.
In a world that has come to expect news and eye-witness reporting almost instantly from every corner of the globe are the dangers faced by journalists who seek to shine a light on some of the ugliest aspects of the human story a price worth paying?
Producer: Richard Clemmow
A Perfectly Normal Production for BBC Radio 4.