Main content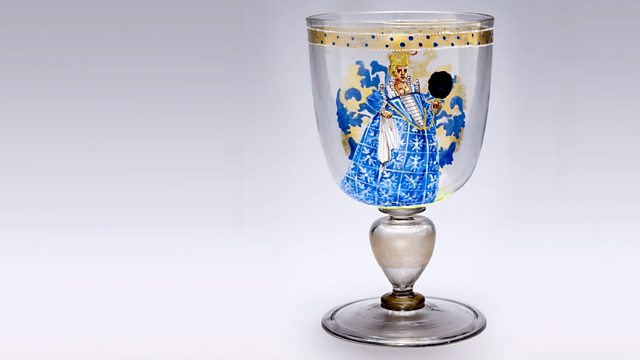 Neil MacGregor on how a delicate glass goblet reveals the twin seductions of Venice - its sought-after luxuries and its equally sought-after lecherous women. From May 2012.
Neil MacGregor, Director of the British Museum, continues his object-based history. Taking artefacts from William Shakespeare's time, he explores how Elizabethan and Jacobean playgoers made sense of the unstable and rapidly changing world in which they lived.
With old certainties shifting around them, in a time of political and religious unrest and economic expansion, Neil asks what the plays would have meant to the public when they were first performed. He uses carefully selected objects to explore the great issues of the day that preoccupied the public and helped shape the works, and he considers what they can reveal about the concerns and beliefs of Shakespearean England.
Programme 12. SEX & THE CITY - A delicate glass goblet reveals the twin seductions of Venice: its sought after luxuries and its equally sought after lecherous women.
Producer: Paul Kobrak.
Last on
A Goblet from Venice
Date: c.1590-1600
Size: H:115mm, W:126mm
Made in: Venice or Innsbruck
Made by: Unknown
Material: Glass
Venice in the 16th century was the shopping capital of Europe. And as the world's greatest centre of trade, it was a melting pot of nationalities, religions, classes and cultures all existing within this magnificent city built on water.
For Shakespeare, the city of Venice was something else too. In his plays, Venice becomes a cosmopolitan city of the mind, a laboratory of new social possibilities, where Jews and Christians could mingle freely, where mixed marriages were permitted, where the social and political issues of the modern city could be played out on this pretend and foreign stage.
This goblet was a product of Venice's world famous glass workers, and tells us that glassblowers were in high demand across Europe to provide luxurious items to adorn the grand palaces of the rich and famous. The painted woman on the goblet also reminds us that Venice was a place of contradictions, where being able to tell the difference between the honourable and dishonourable was a difficult task indeed.
This object is from the British Museum
Watch a video of the Goblet from Venice
British Museum Blog: Venetian Glass by Dora Thornton, curator, British Museum
Quotations
'Therefore, for fear of the worst, I pray thee set a deep glass of Rhenish wine on the contrary casket, for if the devil be within and that temptation without, I know he will choose it. I will do anything, Nerissa, ere I'll be married to a sponge. '  
Merchant of Venice: Act 1 Scene 2
Background
By the sixteenth century, Venice dominated the luxury glass market across Europe and the eastern Mediterranean
To create a glass similar to this goblet, you would need materials from Africa, Syria, Germany, Cornwall and Italy
Venice's glass industry was based on the island of Murano - and strongly regulated by the Venetian government to avoid the glass-making secrets getting out.
Venetian glass was being imported into England as early as 1399
The dominance of Venetian glass lasted until the late 17th century and the invention lead crystal glass in England and Czech poltash crystal
More from Radio 4: Courting the East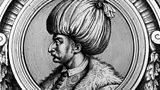 Historian Jerry Brotton uncovers a web of intrigue and alliance between the Ottomans, the Moroccans and Queen Elizabeth I, which provided the context for Shakespeare's Othello.
More from Radio 4: The Discovery of the Island of England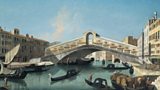 Elizabethan and Renaissance expert Jonathan Bate examines how a distinct Isle of England found its place on the world map.
More from Radio 4: Jan Morris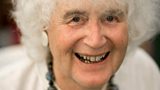 Jan Morris joins James Naughtie and readers to talk about her portrait of the city of Venice. The book, simply entitled Venice, was written nearly fifty years ago.
More from Radio 4: Hedwig glass beaker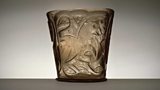 Neil MacGregor's world history as told through objects. Today's object is a glass beaker that some believed helped a Christian saint turn water into wine.
Broadcasts

Podcast
Neil MacGregor uncovers the stories twenty objects tell us about Shakespeare's world.