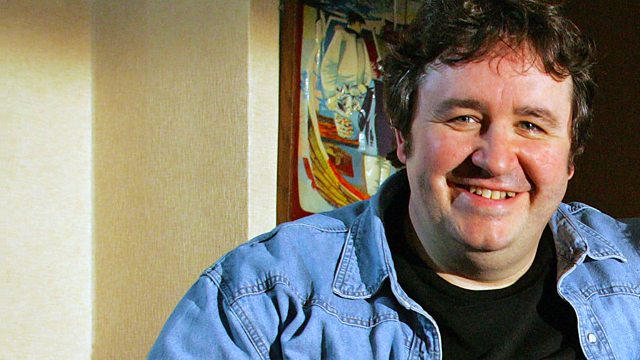 Written by Andrew Collins
Harvey Easter (played by Mark Benton), 46, is the eternal optimist. He is able to see the good in every situation, the silver lining within every cloud, the bright side to every bit of bad news.
This, however, is his downfall. Someone for whom the glass is always half-full can be difficult to live with, as his wife of 19 years, Jacqui (played by Claire Skinner), knows all too well. Even as life deals Harvey and the Easter family a series of sadistic blows, Harvey looks on the positive side. It's pathological with him. The way Jax sees it, instead of dealing with the problems of their marriage and their teenage kids, Harvey's optimism is actually his way of avoiding engagement with the big issues.
Mr Blue Sky is about one man battling to remain positive in moments of crisis, and one woman battling to live with someone who has his head in the clouds.
In this episode, the Easter family travel to Middlesborough to help Harvey's miserable, hypochondriac, racist mum Lou through a difficult time, and Charlie learns about mobile phone etiquette at a Catholic funeral mass and an Italian wake.
Cast
Harvey Easter ..... Mark Benton
Jacqui Easter ..... Claire Skinner
Charlie Easter ..... Rosamund Hanson
Robbie Easter ..... Tyger Drew Honey
Kill-R ..... Javone Prince
Lou Easter .... Sorcha Cusack
Priest .... Angus Deayton
Producer: Anna Madley
An Avalon Production for BBC Radio 4.
Last on