Main content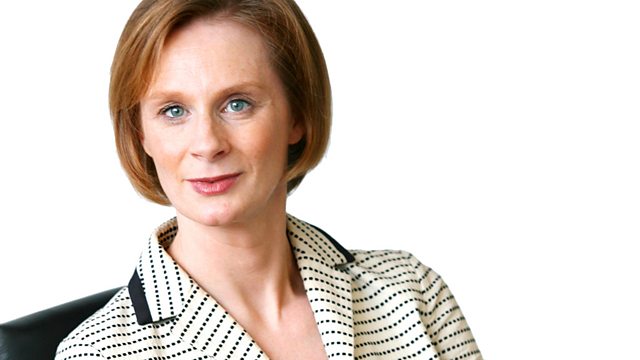 Mormonism, Billy Bragg on Woody Guthrie, David Starkey, The Monk
Presented by Anne McElvoy. With a discussion on 21st century Mormonism, Billy Bragg celebrating songwriter Woody Guthrie, the Thames and pageantry, and the new film The Monk.
As the Republican candidate for the presidency of the United States Mitt Romney nears the number of delegates needed to formally secure his party's nomination, Anne McElvoy discusses 21st Century Mormonism and explores what effect it could have on the American Presidential campaign. Anne is joined by the former Editor of the Catholic Herald Damian Thompson, by Tresa Edmunds, a practising Mormon in California and by Douglas Davies, Professor in the Study of Religion at Durham University.
Singer-Songwriter Billy Bragg joins Anne to celebrate Woody Guthrie, the great American songwriter mythologised by Bob Dylan for his pre-war songs like 'This Land is Your Land'. Bragg marks the centenary of Guthrie's birth by releasing a new Mermaid Avenue album recorded with the band Wilco full of previously unheard Guthrie songs.
On 3rd of June over a thousand boats will come down the River Thames for the Queen's Diamond Jubilee Pageant. It is a tradition that dates back to the 14th century, for the Lord Mayor's show, royal coronations and other great national events. Now the historian David Starkey has curated a new exhibition at the National Maritime Museum in Greenwich charting the river's relationship with pageantry and the royal family. Anne McElvoy meets him for a tour of Royal River: Power, Pageantry and the Thames.
And novelist Sarah Dunant reviews a new film adaption of Matthew Gregory Lewis' acclaimed 18th century gothic novel 'The Monk', a violent tale of ambition and incest starring Vincent Cassel.