Main content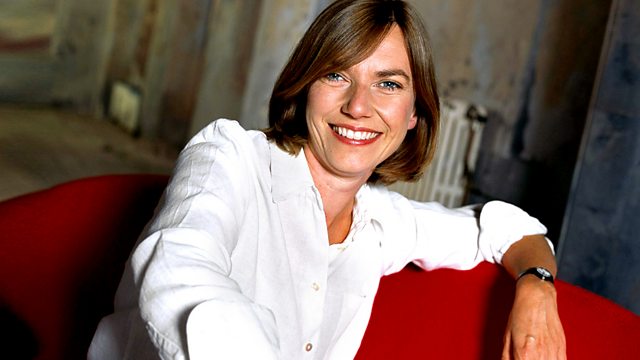 Weill - The Rise and Fall of the City of Mahagonny
Louise Fryer presents a performance of Kurt Weill's opera The Rise and Fall of the City of Mahagonny, given at the Vienna State Opera. Plus music by Casella.
Today's Opera Matinee is Kurt Weill's The Rise and Fall of the City of Mahagonny in a performance from the Vienna State Opera. There's money to be made in the Alaskan gold fields, so three fugitives decide to set up a pleasure city to attract bored men from the big cities. Weill's satirical Brecht-based opera stars Angelika Kirchschlager as the prostitute Jenny.
Plus the BBC Philharmonic with operatic music composed at almost exactly the same time (around 1930) by the Italian composer Alfredo Casella, a pupil of Faure.
Presented by Louise Fryer.
2pm
Kurt Weill: Rise and Fall of the City of Mahagonny
Leocadia Begbick, a fugitive ..... Elisabeth Kulman (mezzo-soprano),
Dreieinigkeitsmoses (Trinity Moses) ..... Tomasz Konieczny (baritone),
Fatty der Prokurist (Fatty, The Bookkeeper) ..... Herwig Pecoraro (tenor),
Jimmy Mahoney ..... Christopher Ventris (tenor),
Sparbuchsen Billy (Bank Account Billy) ..... Clemens Unterreiner (baritone),
Jacob Schmidt, Jimmy's friend ..... Norbert Ernst (tenor),
Alaska Wolf Joe, Jimmy's friend ..... Il Hong (bass),
Jenny Smith, a prostitute ..... Angelika Kirchschlager (soprano),
Toby Higgins ..... Wolfram Igor Derntl (tenor).
Vienna Philharmonic Orchestra,
Ingo Metzmacher.
4.15pm
Casella: La Donna serpente, Symphonic Fragments 1
BBC Philharmonic,
Gianandrea Noseda (conductor).