Main content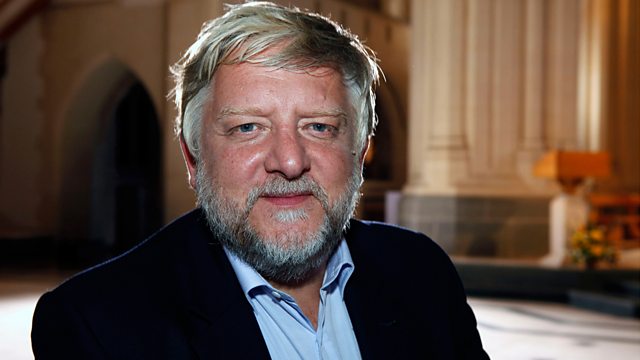 Shakespeare: Thereby Hangs a Tale
Simon Russell Beale with shows about and inspired by The Bard: Great Lives, Shakespeare Stories, Lenny and Will, Mrs Shakespeare, Macbeth and Desmond Olivier Dingle.
A Celebration of the Swan of Avon presented by actor and broadcaster Simon Russell Beale CBE.
A collection of programmes from the BBC archives inspired by and about the glover's son from Stratford. In true Shakespearian style, there will be comedy, tragedy and history:
1. Great Lives - William Shakespeare (Radio 4, 2011)
Matthew Parris, TV producer and novelist Daisy Goodwin and Shakespeare director Dominic Dromgoole discuss what we know, and don't know, about Will's life.
2. Macbeth or Unlucky For Some (Radio 4, 1979)
John Wells stars in a mini-Macbeth from the Edinburgh Festival of 1979.
3. Lenny and Will (Radio 4, 2006)
Comic-turned-Shakespearian Lenny Henry goes in search of the Bard in a programme which indirectly led to him playing Othello. With Dame Judi Dench and Sir Peter Hall.
4. Mrs Shakespeare (Radio 4, 1998)
Radio dramatisation of Robert Nye's raunchy novel inspired by Shakespeare's will: "Item: I gyve unto my wief my second best bed with the furniture." Stars Maggie Steed and Kenneth Cranham as William and Anne.
5. Shakespeare Stories - Romeo & Juliet (Radio 4, 2005)
Professor Carol Rutter explores Shakespeare's use of literary sources for his plots.
6. Hark! (clip) (Radio 3, 2008) attempts to uncover the sounds of Shakespeare's London.
7. Desmond Olivier Dingle's Compleat Life and Works of William Shakespeare (Radio 4, 1995)
Comedy featuring the National Theatre of Brent, which brings its 'unique' vision to Julius Caesar, with a little help from guest stars Juliet Stevenson and Harriet Walter.
There's also readings of Shakespeare's sonnets, enhanced with music and effects, featuring Sir Ian McKellen.
Producer: Nick St. George.
Made for BBC Radio 4 Extra and first broadcast in 2012.