Main content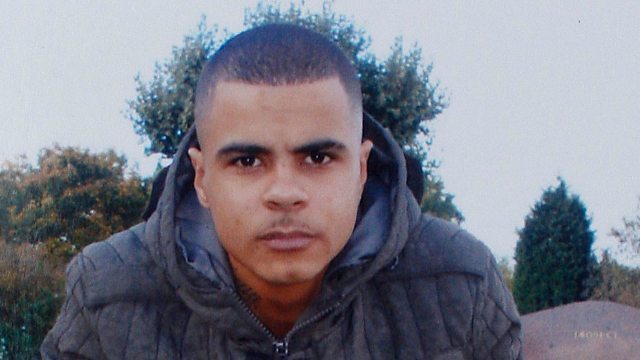 Mark Duggan Investigation
The Report asks whether we will ever know why the man whose death sparked riots last summer was shot by police in north London.
When Mark Duggan was shot by armed police in Tottenham, north London on 4th August 2011, the Independent Police Complaints Commission immediately began an investigation into the circumstances surrounding his death.
It is normal procedure for the IPCC to conduct an independent investigation into the circumstances of any fatal shooting by the police.
At the time, IPCC Commissioner, Rachel Cerfontyne, said: "I will make certain that this investigation is thorough and answers the many questions that everyone has when such an incident occurs."
Yet there is now the real possibility that a full inquest conducted openly and before a jury, will never be held into the shooting which triggered rioting in Tottenham, and which later spread across London and other English cities.
Simon Cox speaks to people close to Mark Duggan about what impact this news is having in the community.
He investigates whether the IPCC have the statutory powers they need in order to do their job properly.
And, after the IPCC stated that their hands may well be 'tied' by the Regulation of Investigatory Powers Act, Simon will ask whether it is time for a change in the law which currently prevents phone intercept evidence being heard in court.
Producers: Hannah Barnes and Mike Wendling.
Featured in...
From police complaints to unsolved murders: The Report investigates all areas of the law