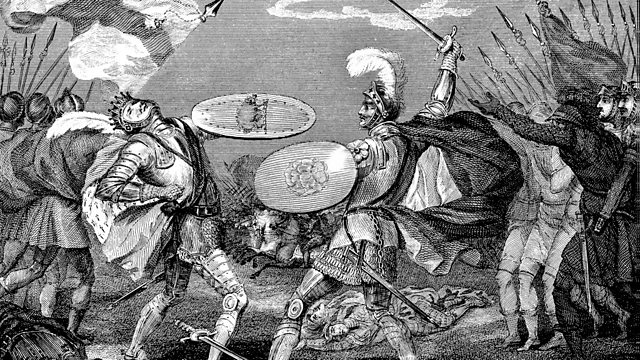 The Battle of Bosworth Field
Melvyn Bragg and guests discuss the Battle of Bosworth Field in 1485, the celebrated climactic encounter of the Wars of the Roses.
Melvyn Bragg and his guests discuss the Battle of Bosworth Field, the celebrated encounter between Lancastrian and Yorkist forces in August 1485. The battle, the penultimate of the Wars of the Roses, resulted in the death of Richard III. The victory of Henry Tudor enabled him to succeed Richard as monarch and establish the Tudor dynasty which was to rule for over a century. These events were immortalised by Shakespeare in Richard III, and today the battle is regarded as one of the most important to have taken place on English soil. But little is known about what happened on the battlefield, and the very location of the encounter remains the subject of much debate.With:Anne CurryProfessor of Medieval History and Dean of Humanities at the University of SouthamptonSteven GunnTutor and Fellow in Modern History at Merton College, OxfordDavid GrummittLecturer in British History at the University of Kent.Producer: Thomas Morris.