Main content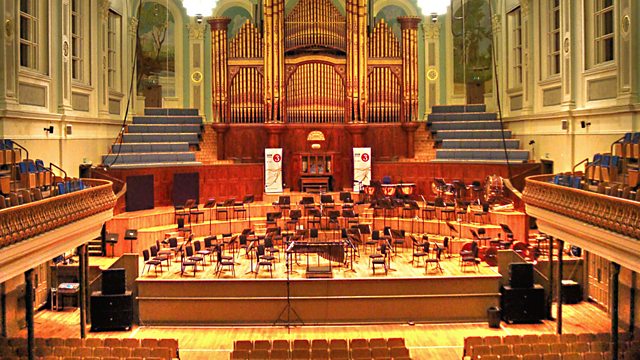 Pacifica Quartet - Shostakovich String Quartets 14 and 15
The Pacifica Quartet in a concert from Wigmore Hall, London. Shostakovich: String Quartet No 14 in F sharp, Op 142; String Quartet No 15 in E flat minor, Op 144.
Presented by Catherine Bott
The Pacifica Quartet in the second of two concerts of Shostakovich's late String Quartets recorded at London's Wigmore Hall last month. Written in the 1970s during the deadening greyness of the Brezhnev years, these quartets are at turns dark and heartfelt, they contain some of Shostakovich's most intimate and inner music. The 14th Quartet was written just after the composer had been diagnosed with lung cancer while 15th Quartet was written in the last year of the composer's life and it's hard not to see the piece as a sustained farewell to the world.
Shostakovich - String Quartet no.14 in F sharp, Op.142
Shostakovich: String Quartet no.15 in E flat minor, Op.144
Pacifica String Quartet.
More episodes
Next
You are at the last episode