Main content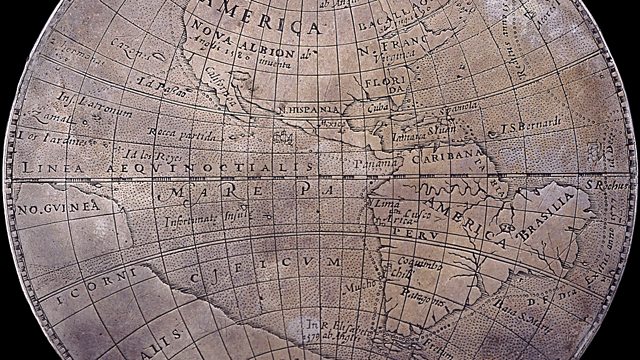 Neil MacGregor of the British Museum explores the life of London's apprentices and Shakespeare's groundlings through a rare woollen cap. From April 2012.
Neil MacGregor, Director of the British Museum, continues his new object-based history. Taking artefacts from William Shakespeare's time, he explores how Elizabethan and Jacobean playgoers made sense of the unstable and rapidly changing world in which they lived.
With old certainties shifting around them, in a time of political and religious unrest and economic expansion, Neil asks what the plays would have meant to the public when they were first performed. He uses carefully selected objects to explore the great issues of the day that preoccupied the public and helped shape the works, and he considers what they can reveal about the concerns and beliefs of Shakespearean England.
Programme 8. CITY LIFE, URBAN STRIFE - The life of London's apprentices and Shakespeare's groundlings told through a rare woollen cap.
Producer: Paul Kobrak.
A Cap for an Apprentice
Date: c.1590
Size: W:240mm  
Made in: England  
Made by: Unknown  
Material: Wool, Silk  
Sometimes to find the joke funny, you just had to be there. If you who have ever found Shakespearean humour hasn't managed to tickle your funny bone it could mean you've seen some particularly bad performances, or it could just be because you live in the 21st century, not the 16th.
Some things – etiquette, humour, fashion, language – are very much the product of their times. They constantly shift and evolve over time, and their original meaning can be lost.
One object that has survived the last 400 years intact is this woollen apprentice's cap. Wearing a hat was compulsory by law, and the kind of hat you wore was your badge of social identity. For us, this hat unlocks the language of social differences and takes us closer to understanding the whole structure of social control.
This object is from the British Museum
British Museum Blog: Using your head by James Shapiro, Professor of English, Columbia University
Quotations
'You are they/That made the air unwholesome when you cast/Your stinking greasy caps in hooting/ At Coriolanus' exile.'  
Coriolanus, Act 4 Scene 6
Background
Everyone wore headgear in Shakespeare's day - it was rare to be bareheaded in public or company
The cap, like all clothing, indicated status - and the higher the status, the higher the hat
A cap was an instrument of social importance - doffing a cap was as significant as wearing it, and throwing caps to indicate support was an established habit
This is a relatively fine cap - perhaps intended for festivals or holidays rather than daily wear
If you wanted a favour, you'd take off your cap and be - literally - cap in hand.
More from Radio 4: Criminals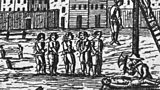 Justin Champion rifles through the popular murder pamphlets of the Elizabethan era to find out about serial killers, murderers and executioners.
More from Radio 4: London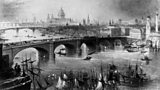 Melvyn Bragg discusses the history of London from its beginnings in the late Neolithic period, to the international, digitalised capital city of today, examining its past glories and darker times.
Podcast
Neil MacGregor uncovers the stories twenty objects tell us about Shakespeare's world.