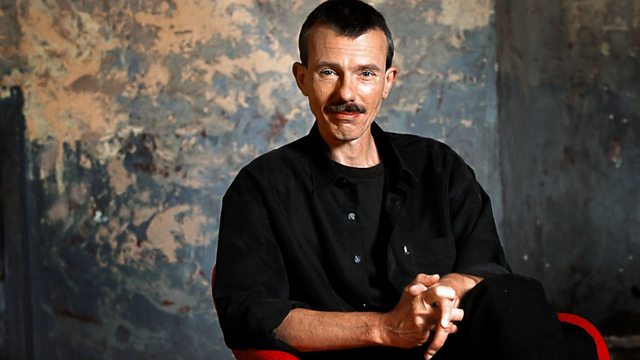 22/04/2012
Jonathan Swain presents a concert of Mozart, Villa-Lobos and Busch given by the Esbjerg Ensemble as part of the Esbjerg International Chamber Music Festival.
1:01 AM
Mozart, Wolfgang Amadeus [1756-1791]
Quartet in F major K.370 for oboe and strings
Esbjerg Ensemble
1:15 AM
Mozart, Wolfgang Amadeus [1756-1791]
Sonata in B flat major K.292 for bassoon and cello
Esbjerg Ensemble
1:27 AM
Hakola, Kimmo [1958-]
Etude No.1 (Man near a Fire & Poetic Comments)
Villa-Lobos, Heitor [1887-1959]
Prelude No.5 in D and Prelude No.2 in E (from Five Preludes for Guitar)
Tino Korhonen (guitar)
1:40 AM
Busch, Adolf [1891-1952]
String Sextet in G, op. 40
Esbjerg Ensemble
2:07 AM
Brahms, Johannes [1833-1897]
Concerto for piano and orchestra no. 2 (Op.83) in B flat major
Ronald Brautigam (piano), Netherlands Radio Philharmonic Orchestra, Bernhard Klee (conductor)
2:55 AM
Schubert, Franz [1797-1828]
Auf dem Wasser zu singen (D.774)
Edith Wiens (soprano), Rudolf Jansen (piano)
3:01 AM
Weber, Carl Maria von [1786-1826]
Missa sancta no.1 (J.224) in E flat major 'Freischutzmesse'
Norwegian Soloist Choir, Norwegian Radio Orchestra, Grete Pedersen (conductor)
3:34 AM
Prokofiev, Sergey [1891-1953]
Sonata in C major for cello and piano (Op.119)
Claudio Bohórquez (cello), Ana Maria Campistrus (piano)
3:58 AM
Martucci, Giuseppe [1856-1909]
Noveletta Op.82 No.2 for orchestra
Oslo Philharmonic Orchestra, Nello Santi (conductor)
4:04 AM
Sor, Fernando [1778-1839]
Introduction and variations on a theme from Mozart's Magic Flute (Op.9)
Ana Vidovic (guitar)
4:13 AM
Vivaldi, Antonio [1678-1741]
Sonata in C major RV.779 for oboe, violin and continuo
Camerata Köln
4:27 AM
Buck, Ole [b.1945] [text by Keats, John]
Two Faery Songs - "O shed no tear"; "Ah! Woe is me!"
Danish National Radio Choir, Kaare Hansen (conductor)
4:34 AM
Vaughan Williams, Ralph [1872-1958]
The Wasps - Aristophanic suite (from incidental music)
BBC Concert Orchestra, Barry Wordsworth (conductor)
4:44 AM
Grieg, Edvard Hagerup [1843-1907]
Wedding Day at Troldhaugen (No.6 from Lyric pieces, Op.65)
Valerie Tryon (piano)
4:52 AM
Purcell, Henry [1659-1695]
Trumpet Suite
Blagoj Angelovski (trumpet), Velin Iliev (organ)
5:01 AM
Dvorak, Antonin [1841-1904]
Carnival overture (Op.92)
RTV Slovenia Symphony Orchestra, Samo Hubad (conductor)
5:11 AM
Beethoven, Ludwig van [1770 -1827]
9 Variations on 'Quant' e piu bello' by Paisiello for piano (WoO.69)
Theo Bruins (piano)
5:17 AM
Daniel-Lesur, Jean Yves [1908-2002]
Le Cantique des colonnes
Maîtrise de Radio France, Isabelle Perrin, Ghislaine Petit (harps), Denis Dupays (conductor)
5:30 AM
Anon. [arr. Memelsdorff, Pedro and Staier, Andreas]
Court Masques under Charles I and II
Pedro Memelsdorff (recorder), Andreas Staier (harpsichord)
5:42 AM
Shostakovich, Dmitry [1906-1975]
Quartet for Strings No. 7 in F sharp minor (Op.108)
Atrium Quartet
5:55 AM
Bach, Johann Sebastian [1685-1750]
4 Lieder from the Schemelli songbook
Bernarda Fink (mezzo-soprano), Domen Marincic (gamba), Dalibor Miklavcic (organ)
6:04 AM
Suk, Josef [1874-1935]
Raduz and Mahulena (Op.16)
Czech Philharmonic Orchestra, Václav Smetácek (conductor)
6:33 AM
Part, Arvo [b.1935]
Spiegel im Spiegel
Morten Carlsen (viola), Sergej Osadchuk (piano)
6:41 AM
Rota, Nino [1911-1979]
Concerto for bassoon and orchestra
Christopher Millard (bassoon), CBC Vancouver Orchestra, Mario Bernadi (conductor).
Last on