Main content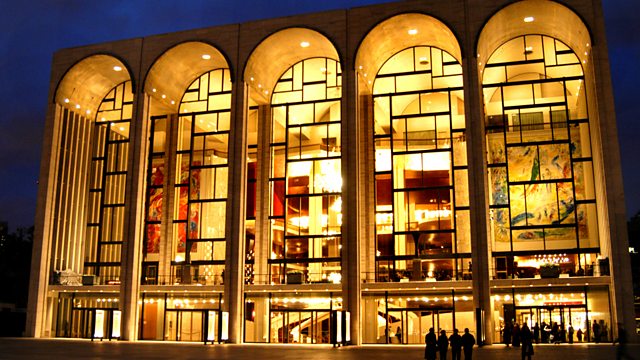 Wagner's Siegfried
From the Metropolitan Opera, New York, Fabio Luisi conducts Wagner's Siegfried, with Jay Hunter Morris as Siegfried and Deborah Voigt as Brunnhilde.
Wagner's Siegfried
Live from The Met
Presented by Margaret Juntwait with guest commentator Ira Siff
When Siegfried eventually finds the sleeping Brünnhilde, he is overwhelmed by her beauty and finally realizes the meaning of fear. Awakened by his kiss, Brünnhilde tries to resist his declarations of passion, but finally gives in and joins Siegfried in praise of love.
Siegfried ..... Jay Hunter Morris (tenor)
Brünnhilde ..... Deborah Voigt (soprano)
Erda ..... Patricia Bardon (contralto)
Mime ..... Gerhard Siegel (tenor)
Wanderer ..... Bryn Terfel (bass-baritone)
Alberich ..... Eric Owens (baritone)
Fafner ..... Hans-Peter Konig (bass)
Waldvogel ..... Erin Morley (soprano)
Metropolitan Opera Chorus
Metropolitan Opera Orchestra
Fabio Luisi (conductor).