Main content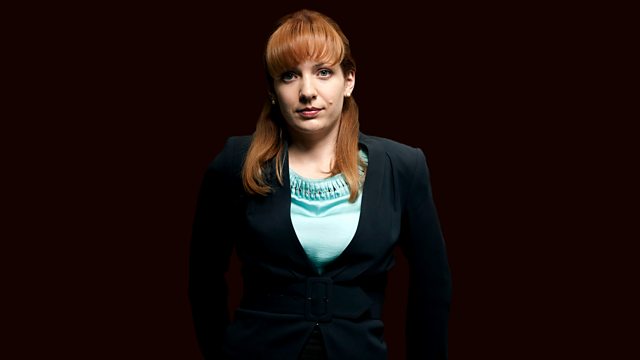 Tricksters
Texts and music on the theme of pranksters and manipulators, with readings by Katherine Parkinson and Jim Norton. With Shakespeare and Chaucer, plus Mozart, Kreisler and Strauss.
Tricksters and Hoaxers. Katherine Parkinson and Jim Norton side-step the banana skins and refuse the exploding cigars in a celebration of the devilish works of pathological pranksters and perennial manipulators including Robin Goodfellow, Brer Rabbit, Till Eulenspiegel, Renard the Fox and Scapino. Words come from Skakespeare, WS Gilbert, Ogden Nash and Chaucer, and music from Mozart, Mendelssohn, Kreisler and Strauss among others.
Producer: Lindsay Kemp.
Music Played
Timings (where shown) are from the start of the programme in hours and minutes
William Schwenk Gilbert

The Practical Joker, read by Jim Norton

Alan Garner

How Robin Good-fellow went in the shape of a fiddler to a wedding, and of the sport that he had there, read by Katherine Parkinson

'Ern Malley' (James McAuley and Harold Stewart)

Culture as Exhibit, read by Jim Norton

William Shakespeare

A Midsummer Night's Dream (extract), read by Katherine Parkinson and Jim Norton

James Oppenheim

As to being made a Fool of, read by Katherine Parkinson

Angela Carter

The Witches' Piper, read by Jim Norton

Geoffrey Chaucer (rendered into modern English by Nevill Coghill)

The Nun's Priest's Tale (Canterbury Tales) (excerpt), read by Katherine Parkinson

Horace Smith

The Jester Condemned to Death, read by Jim Norton

Ogden Nash

If fun is fun, isn't that enough?, read by Katherine Parkinson

John Clare

The Lout, read by Katherine Parkinson

Henry Wadsworth Longfellow

The Song of Hiawatha (excerpt), read by Jim Norton

Joel Chandler Harris, 'retold' by FH Pritchard

How Brer Rabbit was too sharp for Brer Fox (excerpt), read by Jim Norton

Alan Garner

Under the Earth I go, read by Katherine Parkinson

Anonymous 16th-century German, translated by Carolyn Place

How Till Eulenspiegel taught a jackass to read an old psalmbook in Erfurt, read by Katherine Parkinson