Main content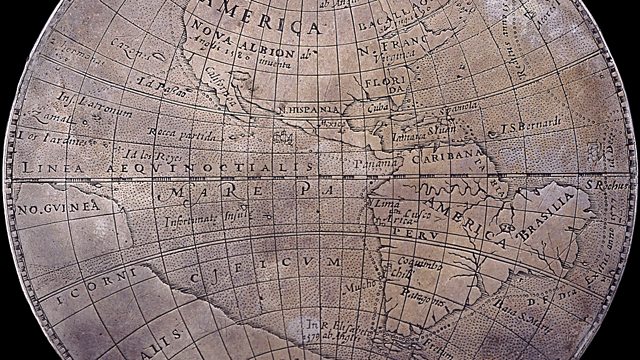 Neil MacGregor uses the rapier and the dagger, worn by all gentlemen of the time, to illustrate the extent of violence in Elizabethan London. From April 2012.
Neil MacGregor, Director of the British Museum, continues his new object-based history. Taking artefacts from William Shakespeare's time, he explores how Elizabethan and Jacobean playgoers made sense of the unstable and rapidly changing world in which they lived.
With old certainties shifting around them, in a time of political and religious unrest and economic expansion, Neil asks what the plays would have meant to the public when they were first performed. He uses carefully selected objects to explore the great issues of the day that preoccupied the public and helped shape the works, and he considers what they can reveal about the concerns and beliefs of Shakespearean England.
Programme 5. SWORDPLAY AND SWAGGER - The essential accoutrements of any self-respecting gentleman illustrate the extent of violence in Elizabethan London - both onstage and off.
Producer: Paul Kobrak.
Rapier and Dagger
Date: c.1600  
Size: Rapier: H:1280mm. Dagger: H: 463mm  
Made in: England  
Made by: Unknown  
Material: Steel, Iron, Wood    
We tend to think of the play about Shakespeare's most famous couple, Romeo and Juliet, as being about the tribulations of romantic love – when in fact it's just as much about gangs of privileged lads slicing each other to death.
Although the play's action is set in Italy, the issue of urban violence would not have been foreign to its English audience. Weapons were part of everyday life – all gentleman of the time would have worn something similar to this rapier and dagger set – part fashion accessory, part murder weapon.
Many such gentlemen would head south of the river to London's South Bank where, outside the authority of the City, they could encounter the roaring entertainments of Bankside which could either lead the way to delights…or dangerous drunken feuds.
This object is from the Royal Armouries
British Museum Blog: Swords as symbols of status by Toby Capwell, Curator of Arms and Armour, The Wallace Collection
Quotations
'He fights as you sing pricksong: keeps time, distance, and proportion. He rests his minim rests, one, two, and the third in your bosom. The very butcher of a silk button... Ah, the immortal passado! the punto reverse! the hay!'  
Romeo and Juliet, Act 2 Scene 4
Background
Stage fights were extremely popular in Elizabethan theatre and actors used real weapons
According to the 1574 Statute of Apparel, rapiers and daggers could only be worn by gentlemen 'and others of higher degree and place'
Fencing was an essential part of the education of a man of any status
The classic text for fencing was Vincentio Saviolo's Discourse of Rapier and Dagger, translated into English in 1595
Some theatres were multi-purpose venues, offering displays of fencing and bear-baiting when no acting company was in residence
More from Radio 4: Shakespeare's London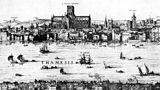 Writer Iain Sinclair walks the streets of London in the company of Shakespeare scholars and archaeologists, to seek out echoes of Shakespeare's city in the London of today.
More from Radio 4: The Art of War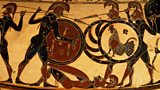 Melvyn Bragg discusses the history and philosophy of warfare, examining how has war been understood throughout the ages, who it has served and how has it been justified.
More from Radio 4: Elizabethan Revenge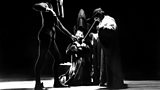 Melvyn Bragg and guests discuss why revenge tragedy was so popular with Elizabethan theatre goers, from Thomas Kyd's The Spanish Tragedy to Shakespeare's Hamlet.
Podcast
Neil MacGregor uncovers the stories twenty objects tell us about Shakespeare's world.