Main content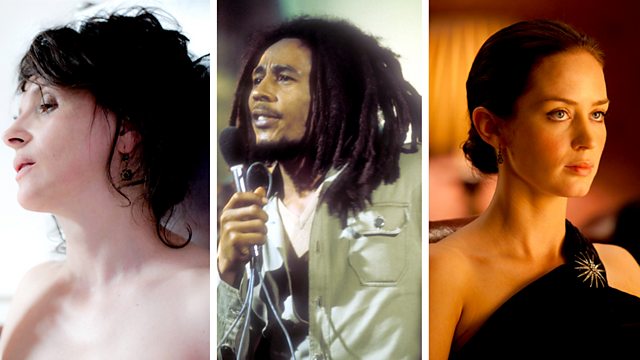 19/04/2012
Francine Stock with the films of the week, including Emily Blunt on the Hollywood 'chemistry test' and Juliette Binoche on sex and prostitution.
Francine Stock meets with Emily Blunt to talk about her new film, an adaptation of Paul Torday's best-seller, Salmon Fishing in the Yemen.
Director Kevin MacDonald makes the case for Bob Marley as one of the most important cultural icons of the 20th century.
Juliette Binoche talks about her new film, Elles, an exploration of modern day prostitution in Paris.
Producer: Craig Smith.
Chapters
Emily Blunt

Interview with actress, Emily Blunt.

Duration: 08:35

Marley

Director Kevin MacDonald on his documentary on Bob Marley.

Duration: 09:33

Juliette Binoche

Juliette Binoche talks about her new film, Elles.

Duration: 08:31