Main content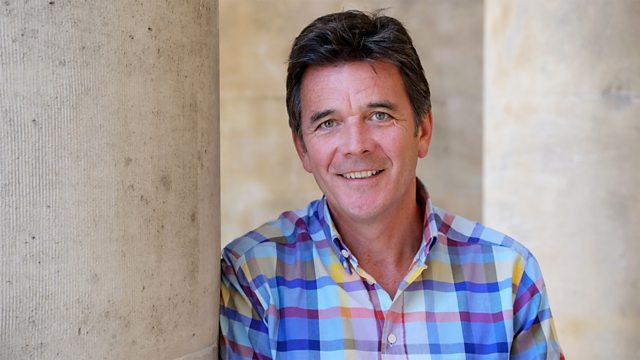 Whooping cough, maternal deaths, blushing, intestinal transit
Why whooping cough is making a comeback. Plus a psychologist and a surgeon offer two radically different approaches for people who suffer from severe blushing. With Dr Mark Porter.
Whooping cough is making a comeback - the latest figures show that there were more confirmed cases in the first 3 months of this year than there were in the whole of 2010. But the condition can only be monitored properly if GPs test for it - and it's estimated that up to 40% of persistent coughs in children could actually be down to whooping cough. Kamran Abassi who's Editor of the Journal of the Royal Society of Medicine, explains how immunity wears off as we get older. The coughing can last for up to 3 months and is most serious in small babies. Up to 10 deaths are reported each year in the UK and antibiotics can be used to treat it.
In the UK all deaths in pregnancy and childbirth are recorded. Just 1 in 10,000 British women currently die - on average one woman every week. The information is held by the Maternal and Newborn Clinical Outcomes Review Programme - known as the Confidential Enquiry. Last year this clinical audit was effectively suspended after the process was put out to tender. Susan Bewley who's Professor of Complex Obstetrics at King's College, London explains why it's so important to keep such detailed information.
Blushing can become a vicious cycle - with those severely affected finding it impossible to lead a normal life. Some turn to psychological therapies. Dr Jennifer Wild from the Centre for Anxiety Disorders and Trauma in Oxford says she sees a success rate of 90% in patients who opt for cognitive behavioural therapy. An operation called a sympathectomy - where the nerves are cut - can be carried out by surgeons like Alan Cameron, who works in Ipswich. He sees mixed results - with many experiencing side effects like increased sweating and sensitivity to light and sound.
Dr Margaret McCartney doesn't like it when doctors use euphemisms for our genitals. Children often use words like "twinkle" or "pee pee" instead of the correct anatomical terms. But whose blushes are they sparing - theirs or their parents?
An Inside Health listener emailed the programme to find out about what happens to the food he he eats - specifically how quickly peas pass through his gut into the loo. Neuro-gastroenterologist Anton Emmanuel from University College Hospital, London, demystifies gut transit times.