Main content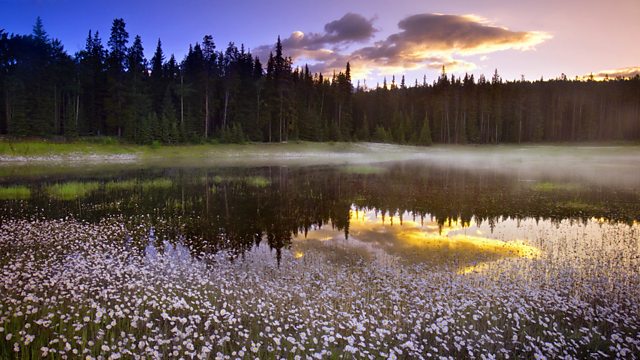 Lampreys are some of the most primitive vertebrates and the three British species have declined in recent years, but as Brett Westwood discovers, their fortunes could be improving.
In 1135 King Henry I died, allegedly of eating a "surfeit of lampreys" and the phrase has passed into our language, even though the vast of majority of us, and that includes many naturalists, have never seen a lamprey. We have three species in the British lsles and although they are classed as fishes, they are among the most primitive creatures with a backbone. They're survivors too: over 200 million years ago, lampreys looking very similar to those we see nowadays were clamping their suckers - lampreys don't have jaws - onto primitive fish and sucking their blood.
But as Brett Westwood finds out in Nature, nowadays we're giving these ancient survivors a challenge. Lampreys need clean waterways free of obstacles as two of our species migrate inland from the sea to breed in gravelly stretches of our rivers. They also spend up to 6 years as blind larvae buried in silt and so can be vulnerable to floods and water extraction.
On the River Ure in Yorkshire Brian Morland is monitoring river lampreys for the Environment Agency and he shows Brett his first blind lamprey larvae or ammocoetes. He also talks about the huge sea lampreys, a metre along and thick as a man's arm, which are being restricted by river blockages such as dams and weirs. But Paul Frears, a fisheries manager with the Environment Agency has lamprey's interests at heart and with funding from the European Water Framework Directive, can offer fresh hope to these weird and endlessly fascinating fish.
Producer: Brett Westwood
Editor: Julian Hector.