Main content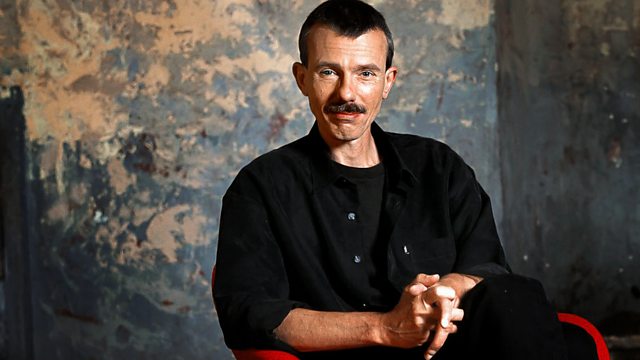 21/04/2012
Jonathan Swain presents Mahler's Second Symphony (Resurrection) in a performance given at the 2011 Proms. Gustavo Dudamel conducts the Simon Bolivar Symphony Orchestra.
Jonathan Swain presents Mahler's Second Symphony "The Resurrection" from this summer's BBC Proms - Gustavo Dudamel conducts the Simon Bolivar Symphony Orchestra.
1:01 AM
Mahler, Gustav [1860-1911]
Symphony No.2 in C minor for soprano, alto, chorus and orchestra ("Resurrection")
Miah Persson (soprano), Anna Larsson (mezzo soprano), Simon Bolivar Youth Orchestra of Venezuela, National Youth Choir Of Great Britain, Gustavo Dudamel (conductor)
2:33 AM
Dvorák, Antonín (1841-1904)
V Prirode (In Natures Realm) (Op.63)
Danish National Radio Choir, Stefan Parkman (conductor)
2:46 AM
Smetana, Bedrich (1824-1884)
Vltava (from Ma Vlast)
BBC National Orchestra of Wales, Richard Hickox (conductor)
3:01 AM
Schumann, Robert (1810-1856)
Concerto for Violin and Orchestra in D minor (Op.post.)
Harald Aadland (violin), Norwegian Radio Orchestra, John Storgards (conductor)
3:33 AM
Sibelius, Jean (1865-1957)
Masonic ritual music (Op.113)
Risto Saarman (tenor), Finnish Radio Symphony Orchestra, Jukka-Pekka Saraste (conductor)
3:55 AM
Mozart, Wolfgang Amadeus (1756-1791)
Violin Sonata in C (K.296)
Malin Broman (violin), Simon Crawford-Phillips (piano)
4:12 AM
Stanley, John (1712-1786)
Organ Concerto in C minor
John Toll (organ), London Baroque
4:24 AM
Pergolesi, Giovanni Battista (1710-1736)
Concerto for violin, strings and continuo in B flat
András Keller (violin), Concerto Köln
4:37 AM
Piazzolla, Astor [1921-1992]
Milonga del Angel, arr. for string quartet
Artemis Quartet
4:44 AM
Falla, Manuel de (1876-1946) (arr. Gregor Piatigorsky)
Danza rituale del fuoco (Ritual Fire Dance) - from El Amor brujo
Jan-Erik Gustafsson (cello), Heini Kärkkäinen (piano)
4:49 AM
Elsner, Józef Antoni Franciszek [Joseph Anton Franciskus, Józef Ksawery, Joseph Xaver] (1769-1854)
Overture to the opera "Sultan Vampum"
Polish Radio Symphony Orchestra, Andrzej Straszynski (conductor)
4:53 AM
Grieg, Edvard (1843-1907)
Letzter Frühling (Last Spring, orig. song Op.33/2)
Camerata Bern, Thomas Furi (leader and concertmaster)
5:01 AM
Schubert, Franz (1797-1828)
Scherzo No.1 in B flat (D.593)
Halina Radvilaite (piano)
5:07 AM
Weiner, Leó (1885-1960)
Fox Dance - from Divertimento No.1
Concentus Hungaricus; Ildikó Hegyi (concert master)
5:10 AM
Ginastera, Alberto (1916-1983)
Danza final (Malambo) - from Estancia, dances from the ballet for orchestra (Op.8a)
San Francisco Symphony Orchestra, Michael Tilson Thomas (conductor)
5:13 AM
Telemann, Georg Philipp (1681-1767)
Trio No.8 from Essercizii Musici, for Recorder, Harpsichord obligato, and continuo
Camerata Köln
5:21 AM
Françaix, Jean (1912-1997)
L'Heure du berger
The Festival Ensemble of the Festival of the Sound, James Campbell (conductor)
5:29 AM
Strauss, Johann II (1825-1899)
An der schonen, blauen Donau - waltz for orchestra with chorus ad lib. (Op.314)
BBC Philharmonic, Vassily Sinaisky (conductor)
5:40 AM
Martinu, Bohuslav (1890-1959)
Polkas and Études for Piano, Book III
Antonín Kubálek (piano)
5:50 AM
Debussy, Claude (1862-1918)
Jeux - Poème Dansé
Oslo Philharmonic Orchestra; Jukka-Pekka Saraste (conductor)
6:08 AM
Heinichen, Johann David (1683-1729)
Se mai, Tirsi, mio bene - from the cantata 'Clori e Tirsi'
Nancy Argenta (soprano), Nigel Short (countertenor), Cappella Coloniensis, Hans-Martin Linde (conductor)
6:27 AM
Kuffner, Joseph (1776-1856) [previously attrib. Weber, Carl Maria von (1786-1826)]
Quintet (Introduction, theme and variations) for clarinet and strings in B flat major (Op.32)
Joze Kotar (clarinet), Slovene Philharmonic String Quartet
6:38 AM
Boulogne, Joseph - Chevalier de Saint-Georges (c.1748-1799)
Violin Concerto in D major (Op.3, No.1)
Linda Melsted (violin), Tafelmusik Orchestra, Jeanne Lamon (conductor).