Main content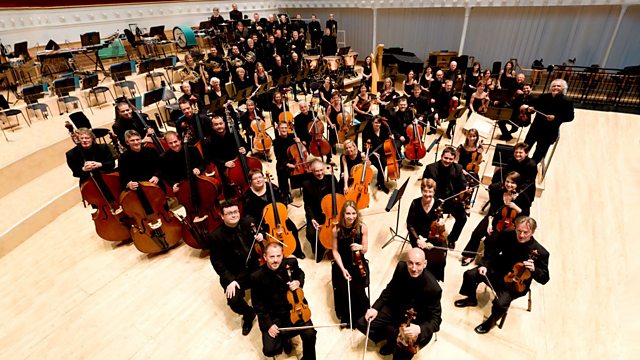 BBC SSO - Bach, Vaughan Williams
Concert featuring the BBC SSO under Andrew Manze with Jennifer Pike (violin). Bach: Violin Sonata, BWV1001. Vaughan Williams: Symphony No 4; The Lark Ascending; Symphony No 5.
Live from City Halls, Glasgow
Presented by Jamie MacDougall
The BBC Scottish Symphony Orchestra with their Associate Guest Conductor Andrew Manze explore the world of Ralph Vaughan Williams. His two contrasting Symphonies - the perhaps biographical, but certainly angry, angular and disturbing Fourth Symphony is played against his warmly sunlit, poetic and English Fifth Symphony. Between the two great symphonies, the pastoral balm of his famous Lark Ascending - the songbird played by outstanding young violinist Jennifer Pike. To start the programme she plays some of the greatest solo violin music by J.S. Bach - who was adored by Vaughan Williams.
J.S. Bach - Sonata for unaccompanied violin BWV 1001 *
Vaughan Williams - Symphony No. 4
Vaughan Williams - The Lark Ascending *
8.30pm Music Interval
Vaughan Williams - Symphony No. 5
Jennifer Pike (violin) *
BBC Scottish Symphony Orchestra
Andrew Manze (conductor).