Main content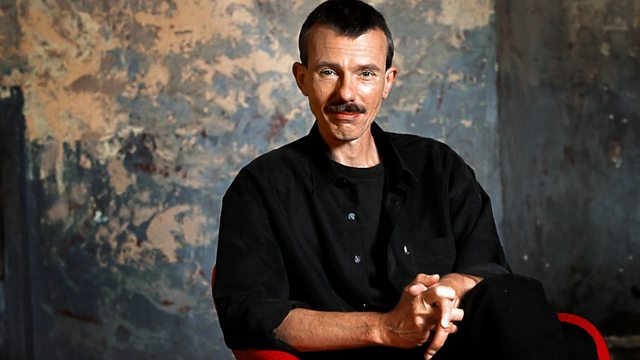 16/04/2012
Jonathan Swain presents highlights of the BBC Proms ahead of the launch of the 2012 season.
Jonathan Swain with instant sunshine - highlights of last Summer's BBC Proms ahead of this Thursday's launch of the 2012 season.
12:31 AM
Wagner, Richard [1813-1883]
Prelude to Act 1 - from 'Die Meistersinger von Nürnberg'
BBC Symphony Orchestra, Jiri Belohlavek (conductor)
12:41 AM
Prokofiev, Sergey [1891-1953]
Symphony No.1 in D major (Op.25) "Classical"
London Symphony Orchestra, Valery Gergiev (conductor)
12:56 AM
Kodaly, Zoltan [1882-1967]
Galantai tancok (Dances of Galanta)
Budapest Festival Orchestra, Ivan Fischer (conductor)
1:12 AM
Herrmann, Bernard [1911-1975]
Excerpts from the films "The man who knew too much" & "Citizen Kane"
BBC Concert Orchestra, Keith Lockhart (conductor)
1:17 AM
Stravinsky, Igor [1882-1971]
Le sacre du printemps
Orchestre Philharmonique de Radio France, Myung-Whun Chung (conductor)
1:52 AM
Strauss, Richard [1864-1949]
Dance of the Seven Veils from Salome (Op.54)
City of Birmingham Symphony Orchestra, Andris Nelsons (conductor)
2:02 AM
Britten, Benjamin [1913-1976]
The Young person's guide to the orchestra (Op.34)
BBC Symphony Orchestra, Jenny Agutter (narrator), Edward Gardner (conductor)
2:22 AM
Ravel, Maurice [1875-1937]
Alborada del gracioso - from the suite 'Miroirs'
BBC Philharmonic, Juanjo Mena (conductor)
2:31 AM
Bach, Johann Sebastian (1685-1750)
Suite for Orchestra No.3 in D major (BWV.1068)
La Petite Bande, Sigiswald Kuijken (conductor)
2:51 AM
Chopin, Frédéric (1810-1849)
Nocturne in F minor (Op.55 No.1)
Shura Cherkassky (piano)
2:57 AM
Ockeghem, Johannes (c.1410-1497)
Salve Regina
The Hilliard Ensemble, Paul Hillier (bass/director)
3:08 AM
Suchoň, Eugen (1908-1993)
Nocturne for Cello and Orchestra
Ján Slávik (cello), Slovak Radio Symphony Orchestra in Bratislava, Mário Kosík (conductor)
3:23 AM
Marais, Marin (1656-1728)
Les Folies d'Espagne
Lise Daoust (flute)
3:34 AM
Bellini, Vincenzo (1801-1835)
Overture to Norma
Oslo Philharmonic, Nello Santi (conductor)
3:41 AM
Scarlatti, Domenico (1685-1757)
Sonata in C major (K.460)
Andreas Staier (harpsichord)
3:47 AM
Tippett, Michael (1905-1998)
Five Spirituals from 'A Child of our Time' for chorus
BBC Singers, Stephen Cleobury (conductor)
4:00 AM
Debussy, Claude (1862-1918) trans. Nina Cole
Prélude à la Damoiselle élue
Roger Cole (oboe), Linda Lee Thomas (piano)
4:04 AM
Haydn, Joseph (1732 - 1809)
Symphony No.64 in A "Tempora mutantur"
Budapest Strings, Botvay Károly (conductor)
4:22 AM
Gershwin, George (1898-1937)
Piano Preludes
Donna Coleman (piano)
4:31 AM
Goldmark, Károly (1830-1915)
Night Piece - from the opera 'Die Königin von Saba' (The Queen of Sheba)
Calgary Philharmonic Orchestra, Mario Bernardi (conductor)
4:38 AM
Grainger, Percy (1882-1961)
Après un rêve
Leslie Howard (piano)
4:42 AM
Kodály, Zoltán (1882-1967)
Hégyi éjszakák (Mountain Nights] IV - for unaccompanied voices
La Gioia
4:45 AM
Bach, Carl Philipp Emmanuel (1714-1788)
Sinfonia No.2 in B flat major
Camerata Bern
4:57 AM
Schumann, Robert (1810-1856)
Genoveva, overture (Op.81)
Orchestre Nationale de France, Heinz Wallberg (conductor)
5:07 AM
Casella, Alfredo (1883-1947)
Sicilienne and Burlesque (1914)
Kathleen Rudolph (flute), Rena Sharon (piano)
5:16 AM
Strauss, Johann Jr (1825-1899) arr. Schoenberg, Arnold (1874-1951)
Kaiser-Walzer (Op.437) arr. for chamber ensemble
Canadian Chamber Ensemble, Raffi Armenian (conductor)
5:28 AM
Handel, Georg Frideric (1685-1759)
Concerto Grosso in A major (Op.6 No.11)
Barbara Jane Gilbey (violin), Tasmanian Symphony Chamber Players
5:46 AM
Ravel, Maurice (1875-1937)
Piano Concerto in G major
Pascal Rogé (piano), New Zealand Symphony Orchestra, Alexander Lazarev (conductor)
6:08 AM
Tchaikovsky, Pyotr Il'yich (1840-1893)
Romeo and Juliet - fantasy overture
BBC National Orchestra of Wales, Grant Llewellyn (conductor).