Main content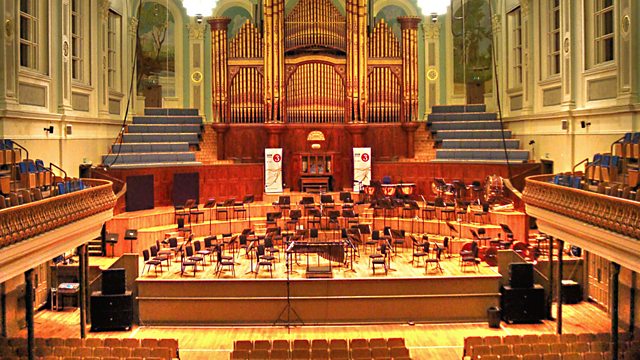 Pacifica Quartet - Shostakovich String Quartets 11, 12, 13
The Pacifica Quartet in a concert from Wigmore Hall, London. Shostakovich: String Quartet No 11 in F minor; String Quartet No 12 in D flat; String Quartet No 13 in B flat minor.
Presented by Catherine Bott
The Pacifica Quartet in the first of two concerts of Shostakovich's late String Quartets recorded at London's Wigmore Hall last month. Written in the late 1960s and early 70s during the deadening greyness of the Brezhnev years, these quartets are at turns dark and heartfelt, they contain some of Shostakovich's most intimate and inner music. The Pacifica Quartet has gained rave reviews for its complete Shotakovich cycle in the United States where they are based, and for its performances of the early quartets at Wigmore Hall last year. Today you can hear them perform the 11th, 12th and 13th quartets and next Sunday the 14th and 15th to round off the cycle.
Shostakovich - String Quartet No. 11 in F minor Op. 122
Shostakovich - String Quartet No. 12 in D flat Op. 133
Shostakovich - String Quartet No. 13 in B flat minor Op. 138
Pacifica String Quartet.
More episodes
Previous
You are at the first episode