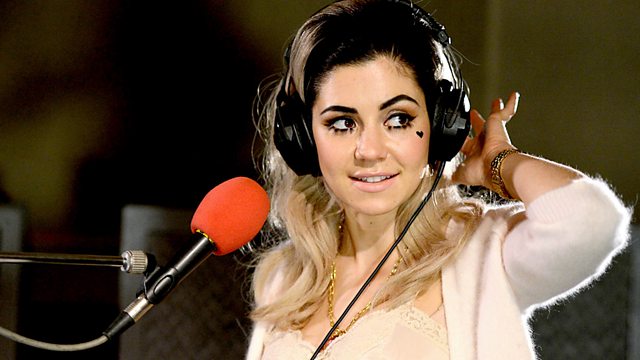 Wednesday: Marina & The Diamonds Live Lounge
Marina performs her single Primadonna and a cover of Boyfriend by Justin Bieber.
She's been banned from talking all week as her vocal chords are damaged. But her Live Lounge was faultless...apart from when the microphone falls off the stand half way through the session!
Marina reveales that she can't stand singing Champagne anymore as she's heard it billions of times.