Main content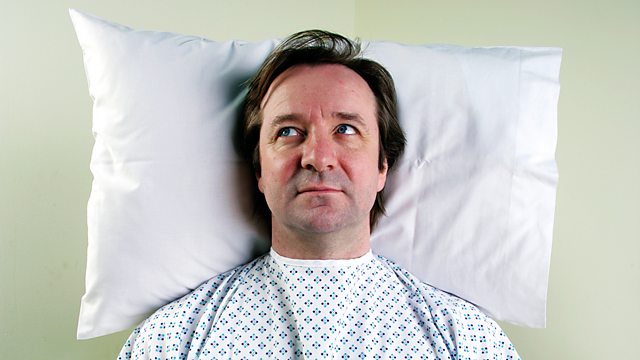 Disraeli arrives to deconstruct the characters and folk in Ben's life. Comedy starring Neil Pearson and Matthew Kelly. From December 2009.
Ben begins to resent being pushed around, and imagines a different life back in Victorian times when he might have got things his own way a bit more often - until he gets into an argument with Benjamin Disraeli...
Dark sitcom about a man in a coma, travelling through the distinctly odd landscape of his own unconscious mind.
Written by Nigel Smith.
Ben ...... Neil Pearson
Mary ...... Fiona Allen
Mum ...... Josie Lawrence
Blitz ...... Leslie Ash
Nurse ...... Jo Martin
Derek ...... Stephen Frost
Marley ...... Spencer Brown
Disraeli ...... Matthew Kelly
Bea ...... Scarlett Milburn-Smith
Grocer ...... Nigel Hastings
Director: Nigel Smith
First broadcast on BBC Radio 4 in December 2009.