Main content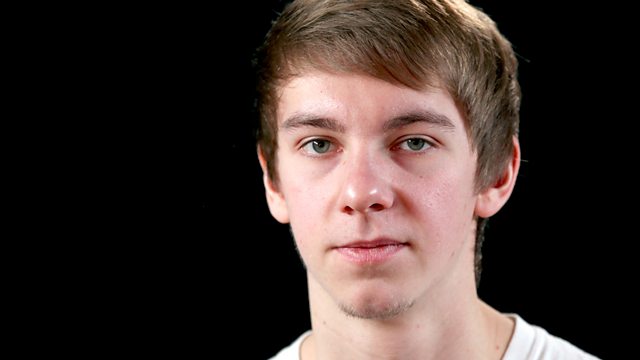 Mugged
Documentary which reveals the human stories behind the statistics as three young people give accounts of their muggings and its aftermath, and muggers speak about their crimes.
Once every two minutes someone in Britain is mugged.
What does it feel like for someone to hold a knife to your throat and demand your cash, to punch you to the ground and wrench your bag from your hands? If it happened to you, would you fight back, try to run or hand over your prized possessions?
This documentary hears both victim's and mugger's powerful stories.
Three victims give harrowing accounts of their muggings and its devastating aftermath. Aidan, a Leeds University student, was battered by a gang of 15 muggers as he walked home from lectures. He managed to escape with his possessions but is haunted by the experience, convinced that if he hadn't got away he would have been kicked to death. Ben, a young medic, was hit in the face with a brick by his mugger, leaving him with a fractured eye socket and robbed of his confidence. Richard was on his way to celebrate his A-level results when he was viciously attacked by a gang for his phone, leaving him in a coma for ten days. We follow Richard on his road to recovery and the trial of his muggers.
We also hear from Jermaine, a reformed mugger, who started robbing people on the street at just 14. At 16 he found God and is now a youth worker, helping to keep young people out of trouble.
With access to the Metropolitan Police's Street Robbery Unit we are first on the scene of a street robbery, hearing directly from a victim that has just been robbed and joining the detectives as they hunt down muggers - getting a raw, candid insight into the immediate aftermath of a mugging.
This documentary will reveal the shocking human stories behind this all-too-often faceless crime.
Credits
| Role | Contributor |
| --- | --- |
| Executive Producer | Sue Davidson |
| Executive Producer | Sue Davidson |
| Producer | Tom Pearson |
| Producer | Tom Pearson |
| Director | Tom Davidson |
| Director | Tom Davidson |