Main content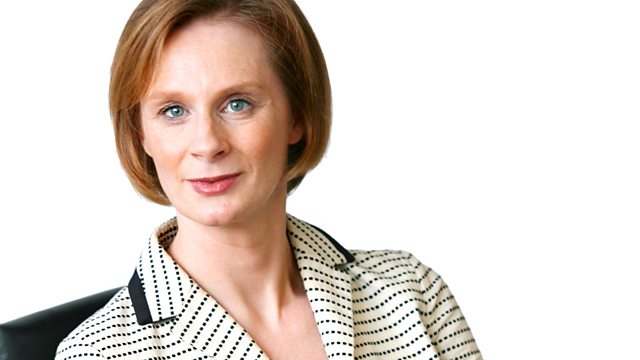 Feminism
Anne McElvoy presents a special programme in which she and guests discuss feminism: writing, philosophy and the body.
Anne McElvoy and guests with a special programme on feminism: writing, philosophy and the body.
Doris Lessing's radical novel The Golden Notebook was published fifty years ago this month. Extraordinary and shocking in its subject matter: mental breakdown, motherhood, sexual liberation and communism, as well as its unusual, fractured structure, it mixed personal concerns with political intent. The 1960's, 1970's and 1980's saw a flowering of overtly feminist fiction from the likes of Angela Carter, Margaret Atwood, Margaret Drabble and Marge Piercy whilst the early part of the twenty first century has seen the personal memoir and life writing rise in popularity with writers like Lorna Sage, Rachel Cusk and Janice Galloway using their own lives as source material to produce powerful, and often rawly exposing literary works. But does a focus on the personal diminish political impact or are contemporary women writers and readers even interested, any longer, in feminism as a subject?
Anne is joined by Susannah Clapp the author of "A Card from Angela Carter", the writer Janice Galloway and literary critic Suzi Feay.
The American feminist Naomi Wolf recently wrote that there needed to be a re-figuring of the feminist movement. She called for a return to the enlightenment feminism of Mary Wollstonecraft after the blind-alley of Victorian "angel in the house" moral feminism and the existentialism of Simone de Beauvoir. What's needed, she says, is a new "global feminism".
Anne discusses whether the philosophical under-pinnings of feminism need adjustment with the philosophers Nancy Bauer and Meena Dhanda the feminst activist and writer Bidisha and Charlotte Vere founder of the think tank Women On.
And as some UK feminists campaign for a ban on the advertising of cosmetic surgery and against what they see as challenges to hard won rights, Anne and her guests consider the question of whether such demands are infantilising or whether in this, and other areas of life, women need greater protection.
Last on