Main content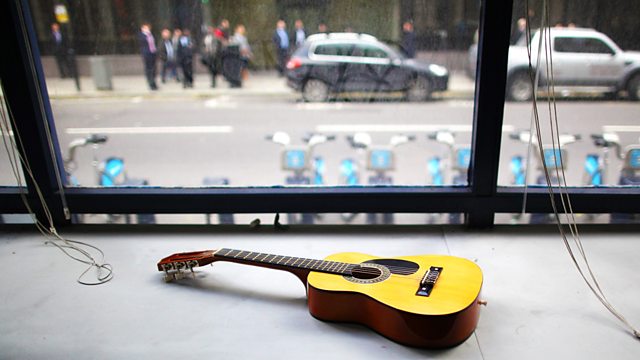 Who's Angry Now?
The journalist John Harris considers the history and demise of the contemporary British protest song. He goes in search of those who are singing them, asking who is angry now?
Broadcaster and journalist John Harris was in his teens at the height of the Thatcher years and protest-song obsessed. He feasted on the work of Billy Bragg, The Style Council and The Redskins, three Trotskyists who wrote jaunty soul numbers about the history of socialism.
In his own suburban band The Immediates, he wrote songs about long-term unemployment, nuclear weapons and the return of Victorian values. But nearly thirty years on, he really misses it all. He's wondering where are today's equivalents not just of Billy Bragg, but the young Bob Dylan and Ewan McColl?
In this programme, he goes on a journey to meet some of today's musicians who are sufficiently fired up to sing socially and politically conscious music. They include the folk singer songwriter Grace Petrie who was angered by Nick Clegg's change of position on tuition fees to write protest songs such as 'Farewell to Welfare'. John also hears from Johnny 'Itch' Fox, the lead singer of punk band The King Blues, who see no division between their activism and their music & the controversial rapper MC Lowkey who has been very vocal about issues such as Palestine, the war on terror and the English riots. Just before the Occupy London camp was evicted, he also met with Get Cape. Wear Cape.
Fly's Sam Duckworth who's been helping to launch the first release from Occupation Records, 'Folk the banks'. Finally Billy Bragg himself offers his opinion about this new generation, some of whom he has shared a stage with, and how they differ from himself and the musicians of his day.
Producer: Simon Jacobs
A Unique production for BBC Radio 4.