Main content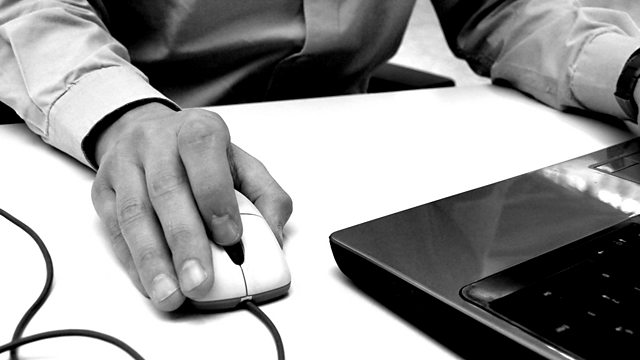 A Click Away
Drama in which a father is suspected of taking indecent pictures of his adopted daughter, whose search for her birth family may be leading her into danger.
1/1
In Aberdeen, family life is rudely interrupted by a visit from the police in the early hours of the morning. Dad, James, is arrested for taking and distributing indecent pictures of his adopted daughter Annie. For her, the last few weeks have been spent rowing with her adoptive parents and trying to track down her birth family on the Internet; a task which has brought her close to real risk. Her adoptive mother Melissa is unaware of Annie's online activities as she has been busy tracking Annie's birth mother's stays in prison, ever fearful that she might want to re-establish links with Annie one day. As the allegations against James stack-up and more evidence comes to light, Annie runs away from home to find her birth family. James and Melissa now have a battle on their hands trying to persuade the authorities that James is innocent. But can they do that and get to Annie before she runs into certain danger?
James - Simon Tait
Melissa - Julie Duncanson
Annie - Helen MacKay
Music - Ali MacRae
Director - Uzma Mir-Young
Writer - Mary Cooper
A Turmeric Media Production for BBC Radio Scotland.
Last on
Broadcast