Main content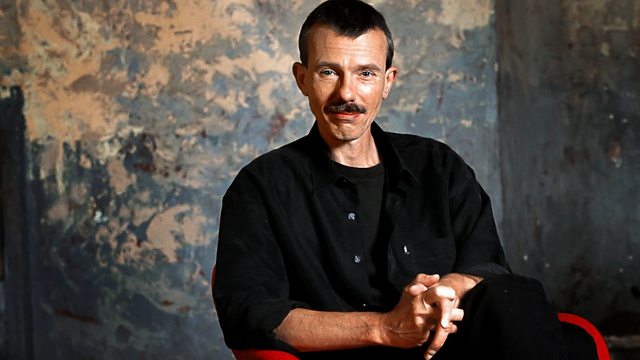 09/04/2012
Jonathan Swain's selection includes a performance of Stenhammar's Piano Concerto No 2 and Berwald's Third Symphony (Sinfonie singulaire).
Jonathan Swain introduces a performance of Stenhammar's Second Piano Concerto & Berwald's Third Symphony "Sinfonie singulaire".
12:31 AM
Stenhammar, Wilhelm [1871-1927]
Concerto for piano and orchestra no. 2 (Op.23) in D minor
Niklas Sivelöv (piano), Malmö Symphony Orchestra, Andrew Grams (conductor)
12:59 AM
Berwald, Franz (1796-1868)
Sinfonie singuliere (Symphony no.3) in C major
Helsingsborgs Symphony Orchestra, Andrew Manze (conductor)
1:27 AM
Brahms, Johannes [1833-1897]
Sonata for violin and piano no. 1 (Op. 78) in G major
Vilde Frang Bjærke (violin), Jens Elvekjaer (piano)
1:53 AM
Grechaninov, Alexandr Tikhonovich (1864-1956)
6 Motets (Op.155) for 4 part chorus and organ
Radio France Chorus, Yves Castagnet (organ), Vladislav Chernuchenko (conductor)
2:12 AM
Poulenc, Francis (1899-1963)
Sextet for piano and winds
Zoltán Kocsis (piano), Anita Szabó (flute), Béla Horváth (oboe), Zsolt Szatmári (clarinet), Pál Bokor (bassoon), Tamás Zempléni (horn)
2:31 AM
Schubert, Franz (1797-1828)
Rondo in A major for Violin and Strings (D.438)
Pinchas Zukerman (violin/director), The National Arts Centre Orchestra of Canada
2:45 AM
Fauré, Gabriel (1845-1924)
Impromptu No.2 in F minor (Op.31)
Stefan Lindgren (piano)
2:51 AM
Prokofiev, Sergey [1891-1953]
Excerpts from the ballet Romeo and Juliet (Op.64)
Rotterdam Philharmonic Orchestra, Valery Gergiev (conductor)
3:33 AM
Cassado, Gaspar (1897-1966)
Requiebros for cello and piano
Il-Hwan Bai (cello), Dai-Hyun Kim (piano)
3:39 AM
Haydn, Joseph (1732-1809) attrib. or possibly Pleyel, Ignace (1757-1831) arr. Perry, Harold
Divertimento (Feldpartita) (H.2.46) in B flat major arr. for wind quintet
Bulgarian Academic Wind Quintet
3:48 AM
Brahms, Johannes (1833-1897)
Schaffe in mir, Gott, ein rein Herz (Op.29 No.2)
Wiener Kammerchor, Johannes Prinz (director)
3:55 AM
Pergolesi, Giovanni Battista (1710-1736)
Concerto for violin, strings and continuo in B flat
Andrea Keller (violin), Concerto Köln
4:08 AM
Monteverdi, Claudio (1567-1643); text: Ottavio Rinuccini (1562-1621)
Lamento della ninfa (from libro VIII de madrigali - Venice 1638)
Concerto Italiano, Rinaldo Alessandrini (harpsichord & director)
4:14 AM
Strauss, Johann II (1825-1899)
Wienerblut (waltz) (Op.354)
Danish Radio Concert Orchestra, Borge Wagner (conductor)
4:24 AM
Poulenc, Francis (1899-1963)
Capriccio - after Finale of cantata 'Le Bal masqué' vers. for 2 pianos
Wyneke Jordans (piano), Leo van Doselaar (piano)
4:31 AM
Chopin, Frédéric (1810-1849)
Rondo à la Mazur for piano in F major (Op.5)
Ludmil Angelov (piano)
4:39 AM
Mozart, Wolfgang Amadeus (1756-1791)
Concerto for horn and orchestra no.2 (K.417) in E flat major
Jacob Slagter (horn), Nieuw Sinfonietta Amsterdam, Lev Markiz (conductor)
4:53 AM
Naujalis, Juozas (1869-1934)
Motet: Tua Dova
Kaunas State Choir, Petras Bingelis (conductor)
4:56 AM
Wieniawski, Henryk (1835-1880)
Légende, for violin & piano (Op.17)
Slawomir Tomasik (violin), Izabela Tomasik (piano)
5:05 AM
Strozzi, Barbara (1619-1677)
Hor che Apollo è a Theti in seno' (Now that Thetis rests against Apollo's Breast) - Serenade for Soprano, 2 violins and continuo
Musica Fiorita, Daniela Dolci (harpsichord/director)
5:18 AM
Debussy, Claude (1862-1918)
Ondine - from Préludes Book 2
Philippe Cassard (piano)
5:22 AM
Debussy, Claude (1862-1918) orch. Brewaeys, Luc (b.1959)
No.2 Voiles (Preludes Book 1)
Royal Flemish Philharmonic, Daniele Callegari (conductor)
5:26 AM
Dvorák, Antonín (1841-1904)
Legend No.4 in C major (from Legends (Op.59), orch. composer)
Slovak Radio Symphony Orchestra, Stefan Robl (conductor)
5:33 AM
Respighi, Ottorino (1879-1936)
Il Tramonto - poemetto lirico
Andrea Trebnik (soprano), Borromeo String Quartet
5:49 AM
Vivaldi, Antonio [1678-1741]
Sonata a quattro in C major for 2 oboes, bassoon & continuo
Ensemble Zefiro
6:01 AM
Crecquillon, Thomas (c.1505/15-1557)
Amour partez
Huelgas Ensemble, Paul Van Nevel (conductor)
6:06 AM
Dvorák, Antonín (1841-1904)
Serenade in D minor (Op.44)
I Solisti del Vento, Etienne Siebens (conductor).