Main content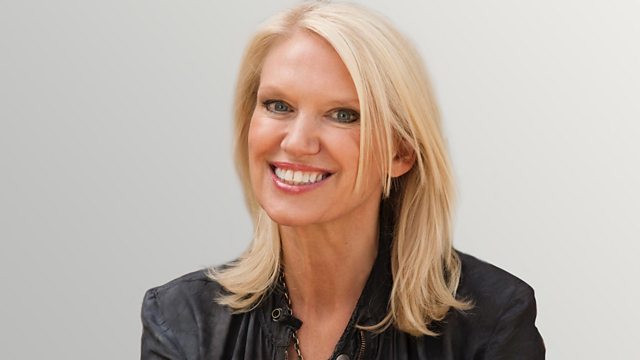 Belinda Lang on Ladies in Lavender
Claudia is joined by actress Belinda Lang and author Iain Banks. Plus theatre critic Michael Billington previews Sunday's 2012 Olivier Awards.
Iain Banks discusses his new novel, Stonemouth, which is set in an estuary town north of Aberdeen and features a local crime family. Stonemouth is Iain's 24th novel and it's 28 years since The Wasp Factory was published.
Belinda Lang talks about starring alongside Hayley Mills in the world premiere stage production of Ladies In Lavender at Royal & Derngate in Northampton this spring, before embarking on a national tour. Based on the hit film screenplay by Charles Dance starring Judi Dench and Maggie Smith, and on the original short story by William J Locke, Ladies In Lavender tells the tale of two sisters Ursula and Janet who live in a close-knit fishing village in picturesque Cornwall, in 1936. When a handsome and talented young Polish-Jewish violinist bound for America is washed ashore, the Widdington sisters take him under their wing and nurse him back to health. However, the presence of the mysterious young man disrupts their peaceful lives and the community in which they live.
Co director of the Bradford International Film Festival Tom Vincent tells us about this year's event, alongside filmmaker Harley Cokeliss who directed Ray Winstone in That Summer which is showing following Ray's appearance at the festival.
In the 'Tour Guide's Guide To Art', Claudia chats to James Wigington, Head Curator at Stratford Armouries Museum. James will talk about items ranging from Lawrence Of Arabia's dagger to a life-sized armoured horse, as well as revealing the fascinating family history behind the museum.
Book critic Alex Heminsley joins Claudia to discuss fantastical literature, and theatre critic Michael Billington previews Sunday's 2012 Olivier Awards.
Last on
Music Played
Stevie Wonder

Sir Duke

Songs in the Key Of Life.
MOTOWN.
15-73572.

Nat King Cole

A Blossom Fell

The Nat King Cole Story (Disc 2).
CAPITOL.
CDS-795131 2.

Carl Orff

Gassenhauer

The Trip: Curated by Jarvis Cocker & Steve Mackey.
Family Recordings.
2862.

Eurythmics

&

Aretha Franklin

Sisters Are Doin' It For Themselves

Eurythmics - Greatest Hits.
Arista.
B00000 2V10.

Joshua Bell

Ladies in Lavender

Ladies in Lavender.
Sony.
sk-92689.

James Horner

Never An Absolution

Titanic: Music From The Motion Picture.
SONY CLASSICAL.
SK-63213.

Mr Tim Minchin

When I Grow Up (Matilda)

Roxanne Emery

Turn Back

An Introduction to Roxanne Enery: EP.
Be Yourself Music.
B00594QHUY.

ABC

All Of My Heart

The Very Best Of Abc.
MERCURY.
586-2372.

Martika

Toy Soldiers

Hits Of The 80's - Various Artists.
Columbia.
0-489627 2.

Mgm Studio Orch. Cb. Alfred Newman

How The West Was Won (Overture)

The Big Country/How The West Was Won.
EMI/MGM.
CDP-791927 2.

Pulp

Mile End

Trainspotting.
EMI.
CDEMC-3739.

Limahl

Never Ending Story

Kajagoogoo + Limahl The Singles.
EMI.
CZ-524.
Broadcast