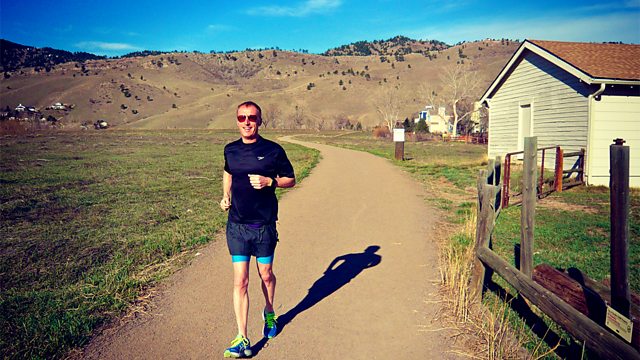 So You Think You Can Run a Marathon?
1/1
Bryan Burnett tells the story of a Scottish marathon hopeful as she fights for a place on the 2012 Olympic team. Freya Murray is about to run her debut marathon and this programme looks at what it takes to be an Olympic marathoner. For Andrew Lemoncello from St Andrews it may just be a race too far. We travel to the runners' mecca of Boulder where Freya is putting the finishing touches to her marathon plan.
As a strictly amateur marathon runner, Bryan makes some interesting discoveries as he attempts to find out what it takes to excel at the highest level. During the course of the show Bryan hears from two former world record holders, an Olympic marathon champion and Scotland's greatest ever distance runner to discover just what makes a good long distance runner an Olympic medal contender.
Produced by Bryan Burnett and Nick Low at Demus Productions.